Ideas for scattering ashes: the most beautiful locations, ceremony advice and UK laws
Last updated 9th December 2022
5 min read
Saying goodbye to a loved one is an emotive occasion, and scattering ashes is a common way in which families celebrate life or honour last wishes.
In the UK, it's legal to scatter ashes on land and in water, leaving you with a number of beautiful areas to choose from. But often we get stuck on scattering ashes ideas and locations.
Our recent study on funeral costs reveals that just 1% of people know their loved ones' funeral preferences. For many, this includes where they would like their ashes to be spread.
Whether you're honouring someone's wishes or choosing a location by yourself, there are some important factors to consider.
We've analysed over 50 locations in the UK – pulling together lists of the most picturesque, peaceful and accessible areas to scatter your loved one's ashes.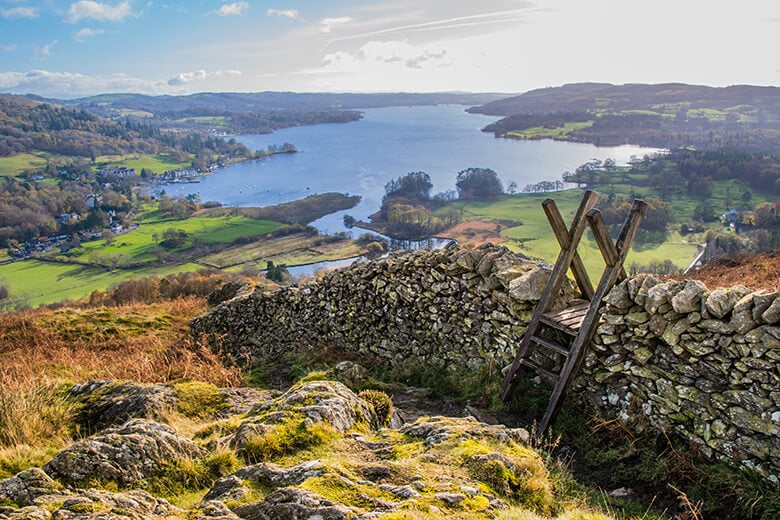 The most picturesque locations
If your loved one's wishes are to rest amongst some breathtaking scenery, these locations reflect the true beauty of the British landscape. From large glistening lakes, to the Cairns of Scotland and the white chalk cliffs of the southern coast.
Windermere, Cumbria
Dartmoor National Park, Devon
Pembrokeshire Coast National Park
Yorkshire Dales, Yorkshire
Loch Lomond, Southern Scotland
Loch Ness, Scottish Highlands
Snowdon, Snowdonia National Park
Whitstable, Kent
Keswick, Lake District
Brecon Beacons National Park
Seven Sisters, East Sussex
Sandbanks, Dorset
Durdle Door, Dorset
Cromer, Norfolk
Woolacombe, North Devon
Scarborough, Yorkshire
Ullswater, Lake District
Aldeburgh, Suffolk
Hunstanton, Norfolk
Fairy Pools, Isle of Skye
The most peaceful locations
When choosing your location, it can be difficult to find a spot where you're guaranteed to get some privacy. Here we ranked locations based on the number of visitors annually, to help you find somewhere peaceful to say your last goodbyes.
Carsington Water, Derbyshire
Stanwick, Northamptonshire
Rutland Water, Rutland
St Bees, Cumbria
Lake Vyrnwy, Powys
Luskentyre, Outer Hebrides
Seven Sisters, Sussex
Dartmoor, Devon
Wimbleball, Somerset
Southwold, East Suffolk
Llyn Idwal, Snowdonia
Whitstable, Kent
Loch Shiel, Highlands of Scotland
Loch Lomond, Southern Scotland
West Wittering, Chichester
Exmoor, West Somerset
Cairngorms, Highlands of Scotland
Yorkshire Dales, Yorkshire
Snowdonia, North-western Wales
Sandbanks, Dorset
The most accessible locations
Some of the most beautiful and peaceful locations are often the most remote. We also considered the number of car parks in each destination and ranked them by accessibility. We recommend doing further research into terrain and disability access to make sure your desired location suits everyone's needs.
Peak District
Pembrokeshire
Loch Lomond
Brecon Beacons
Northumberland
Exmoor
Whitstable
Hunstanton
Southwold
Scarborough
Ventnor
Windermere
Rutland Water
Stanwick
Carsington Water
Polzeath
Cromer
Llanddwyn
Pennine Way
Keswick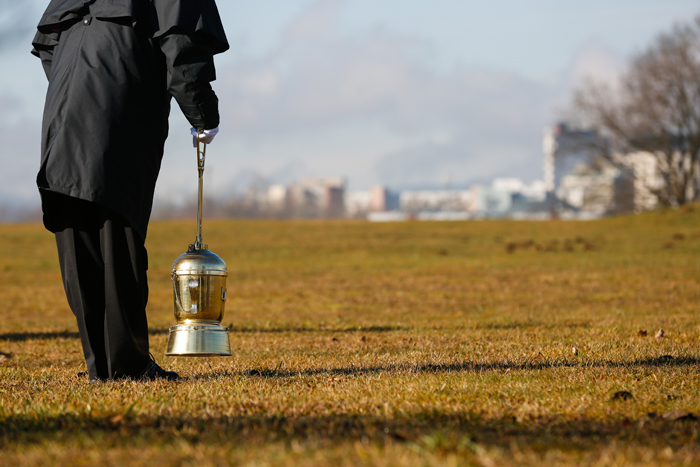 Scattering ashes: laws and regulations in the UK
There is nothing explicit in legislation to prevent people from scattering ashes, but in most cases you do need the landowner's permission.
Often people choose to scatter ashes in a location with a personal meaning or connection to the person who has passed. Here are some examples:
At a natural burial ground
Over the sea, a river or a body of water
Private land e.g. a garden, sports ground, private farmland
National parks
Mountain summits
Cliff edges
Permission to scatter ashes
If visiting private land, you need to get permission from the landowner beforehand. Searching the HM Land Registry can help to find out who owns the land you wish to visit, allowing you to start looking at how to contact them.
Most landowners are happy for ashes to be scattered on their property, but you must be mindful of local ecosystems.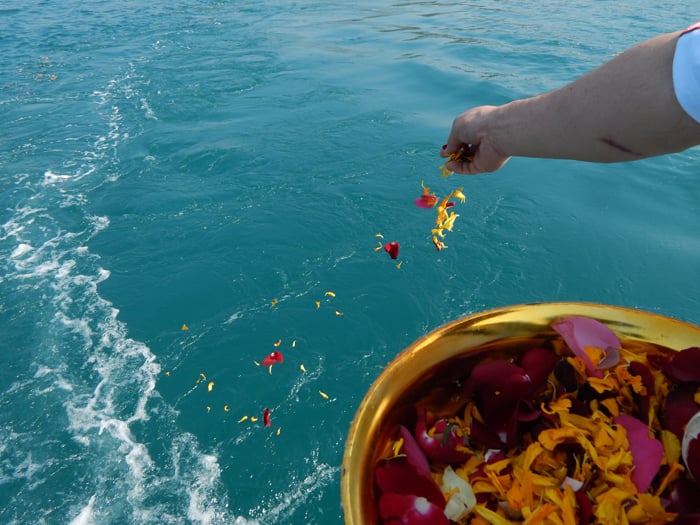 Can you scatter ashes on a beach?
If you choose to scatter on a river or over the open sea, you don't need permission but you should look at guidance offered by the Environment agency. When scattering ashes on beaches, you may wish to contact local authorities to make sure you are able to do so.
Other things to consider
Along with securing permissions from landowners, there are some additional factors worth considering.
Weather conditions
The unpredictability of Britain's weather can make planning very difficult. From thick clouds on mountain summits, to gale-force winds on the coast – it's important to factor in the forecast when choosing your location. If you're scattering ashes in disruptive weather it can be quite upsetting, as you can't predict where the ashes may blow.
Accessibility
Often the most picturesque and peaceful locations are inaccessible to many. Uneven terrains, minimal parking, and a lack of disability access can exclude a lot of people from attending the ceremony, so it's important to do your research.
How populated is the area?
A sunny afternoon on Brighton beach sounds like the perfect resting place, but it's unlikely you'll get the peaceful, private send off you'd hoped for. You should consider how popular an area is, whether there are some more private spots nearby to visit, and whether you should arrive earlier before the crowds.
Revisiting the location
It's also important to consider whether loved ones will want to revisit the location, as factors such as distance may come into play. It might also be important to think of surviving partners or relatives and whether they would like to have their ashes scattered in the same location when the time comes.
Scattering ashes ceremonies
Unsure of what to do once you arrive at your chosen location? Here are some things you may want to consider when scattering your loved one's ashes:
Say a few words
If you're scattering ashes with your loved ones and friends, you may want to say a few words. There's no right or wrong way to do this, but if you're struggling for inspiration, we recommend sharing some memories, giving a thoughtful background on the person and their life, a poem or meaningful song lyrics.
Take some photos
When you scatter someone's ashes, it's usually all over quite quickly. It's worth having a pause, taking in the scenery around you and capturing the moment where all of your loved ones and friends are gathered together.
Stand upwind
Check which way the wind is blowing to make sure the wind carries the ashes away from you and your loved ones.
Hold the ashes at waist height
By scattering the ashes at waist height and scattering them gradually, you can be sure that they won't blow towards your face if the wind suddenly changes direction.
Save some of the ashes
You don't have to scatter all of the ashes at once. You could choose to scatter them in various locations or keep a small amount in an urn at home.
It's important to remember that when choosing your special location, you should always seek permission to scatter ashes first, look up guidance beforehand and always protect the environment.
Methodology
We analysed over 50 locations across the UK, including National Parks, beaches and lakes to determine the most suitable locations to scatter ashes.
We looked at instagram data, ONS data, rainfall averages as well as laws and policies to refine and develop our list.
The thoughts and opinions expressed in the page are those of the authors, intended to be informative, and do not necessarily reflect the official policy or position of SunLife. See our Terms of Use for more info.