10 of the best places to retire in the world
Last updated 18th August 2023
8 min read
Retiring is something to look forward to. It gives us a chance to relax and enjoy ourselves without the stress or responsibilities of work.
With global travel accessible to lots of us, retiring abroad to live out our golden years is a dream for many people in the UK. But where are the best places to retire in the world?
In this article, we're going to look at some of the best places for retirement, and how to decide which one is right for you.
How to decide where to retire
Some people will already know exactly where they'd like to retire. It could be a favourite holiday destination, somewhere with a strong emotional connection, or a country that's important to your heritage.
If you don't have an exact location in mind, you might have a vague idea of the sort of climate or lifestyle you're looking for. Or perhaps your priority is being closer to family.
It's important to visit the countries on your shortlist, and to explore a few different towns and cities. If possible, try to spend a few weeks or months there to get a feel for daily living rather than the tourist lifestyle.
You should also try to visit at different times of the year. If you've only ever been to a country during the summer, you might want to experience it in the winter, too.
Here are some other important considerations that might help you to decide where to retire:
Cost of living
The tax status(www.gov.uk opens in a new tab)[1] of your pension
Benefits and support for retirees
Amenities and infrastructure
Healthcare services
The local language
Visa requirements
Whether you're eligible to drive
As well as any emotional reasoning behind your choice of country, there's also a lot of financial planning involved in making the right decision for your retirement.
One thing to remember is that wherever you choose doesn't have to be your permanent home forever. You can always spend a few months or years somewhere and then move on if it doesn't feel right.
Important to know
If you choose to retire abroad, it may mean your state pension won't increase each year (as it would if you retire in the UK). Whether or not you get yearly increases will depend on which country you move to – check gov.uk(www.gov.uk opens in a new tab) to see which countries this applies to.
Costs of retiring abroad
If you're serious about retiring abroad, it's important to understand how moving to another country will affect your overall cost of retirement.
Moving abroad can be expensive at the best of times, with travel and shipping your belongings or buying replacements being the most obvious costs. However, it's also important to consider the long-term financial effects of living in another country.
The cost of living, tax implications and other factors may mean you'll have to save up more money to be able to afford to retire abroad, instead of in the UK. So it helps to research each location carefully to help you decide where would suit you based on your circumstances and pension pot.
Where should I retire abroad?
We've put together some of the best countries to retire to from the UK, including locations in Europe, Central America and further afield. If you're still not sure where you'd like to spend your retirement, you might find some inspiration below.
1. Portugal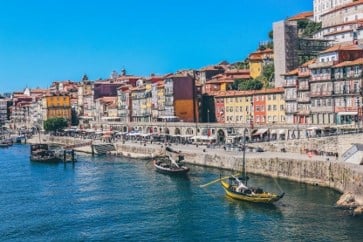 Portugal has been a popular retirement destination for UK expats for some time, and it continues to grow in popularity.
It offers an old-world charm and plenty of beaches to relax on, as well as low living costs, a world-class health care system and low crime rates[2].
The annual income requirement for a visa is a minimum of €8,460[3], making it one of the cheaper options for retiring abroad. Plus, the government offers EU-funded Portuguese lessons[4] for migrants.
Another benefit that makes Portugal a great country to retire to from the UK is that it shares the same time zone. So it's easy to stay in touch with your loved ones back home.
Popular places to retire: Porto, Alentejo, the Algarve and Lisbon.
2. France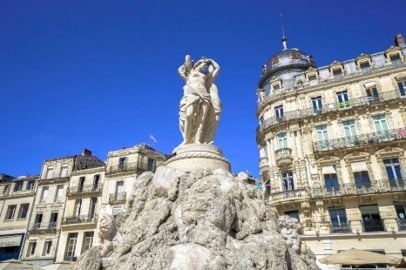 France is ideally situated for easy visits to and from the UK, while still offering great weather, amazing food and drink, and world-famous culture.
It's one of the most sophisticated infrastructures in the world[5], and high-quality healthcare[6] that covers around 70% of medical services, as long as you've been living in France for at least three months.
The cost of retiring to France varies depending on the location, so it's worth checking out a few different towns and cities. You'll also have to prove an annual income of at least €16,236[7].
Popular places to retire: Bordeaux, Sarlat-La-Canéda, Montpellier and Pau.
3. Spain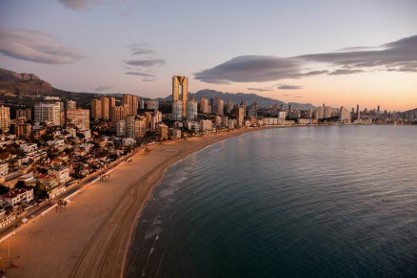 Spain is another popular destination for UK retirees, offering sunny beaches, a relaxed lifestyle, great food and rich culture.
You can enjoy diverse landscapes without being too far from friends and family back home. And with excellent trains and world-leading road connectivity[8], getting around the country is a breeze.
At around €27,000[9], the annual income requirement to qualify for residency in Spain is much higher than that of neighbouring Portugal. However, there are plenty of reasonably-priced properties throughout the country, plus lots where English is commonly spoken (including expat communities).
Popular places to retire: Costa del Sol, Costa del Almeria, Costa Blanca and Granada.
4. Italy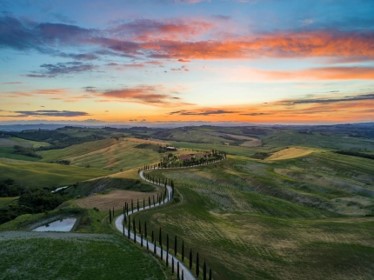 Italy can be one of the best places to retire abroad, offering beautiful landscapes, great weather, and some of the best food and drink in the world.
On top of this, the long life expectancy[10] of the locals makes it a particularly appealing place to live out your later years.
While the larger cities like Milan, Rome and Bologna are fairly expensive to live in, Italy itself offers a relatively low cost of living, with towns in the south being more affordable[11].
However, the annual income requirements[12] for an Italian visa are quite high at €31,000 for individuals, and €38,000 for married couples.
Popular places to retire: Puglia, Tuscany, Lazio and Sicily.
5. Ireland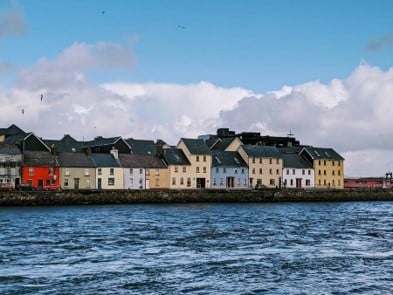 If a hot climate isn't high on your retirement priority list, Ireland might be a good option for you. There's no language barrier to worry about and it's well connected with the UK, making it easy to fly or take a ferry to visit your family.
There are plenty of beautiful places to visit throughout Ireland, offering world-renowned natural scenery, fascinating historical sites, and some of the most welcoming cities in Europe.
If you were born in the UK, you don't need a visa[13] to live or work in Ireland, so you can just focus on choosing the right town, city or village for your ideal retirement.
Popular places to retire: Dublin, Galway, Cork and Westport.
6. Costa Rica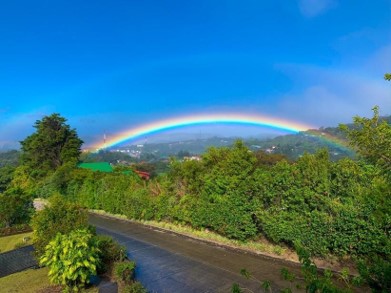 The natural beauty, year-round warm weather and healthy lifestyle are just some of the reasons why Costa Rica has become a popular destination for retirees in recent years.
It's also known for its forward-thinking environmental policies – which isn't surprising, given Costa Rica is known for its stunning rainforests and coastlines. On top of this, English is widely spoken and the healthcare system is fantastic[14].
Costa Rica is also a great option for those looking for a place to retire abroad on a budget. The cost of living is cheap, and you don't have to pay income tax on your foreign pension[15]. Plus, the annual income requirements[16] are considerably lower than in Spain and Italy at around $12,000.
Popular places to retire: Guanacaste, Monteverde, Nuevo Arenal and the Central Valley.
7. Canada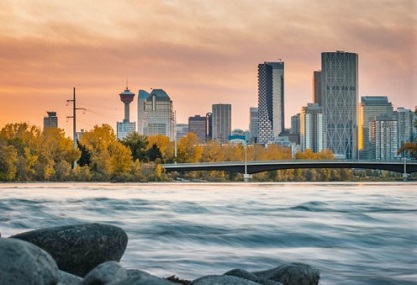 If you're looking for a cooler climate and aren't worried about being too far from home, Canada could be a great choice for your retirement.
It's home to world-famous natural wonders like Niagara Falls, Moraine Lake and Ellesmere Island, offering completely different scenery to the UK.
Canadians are known for being extremely friendly and, along with French, English is spoken all over the country. Once you have permanent residency, you'll be eligible for government-funded free healthcare[17] after an initial three-month period.
However, there's no retirement program or visa[18], so the process can be complex and expensive for those looking to move to Canada from the UK.
Popular places to retire: Calgary, West Vancouver, Niagara Falls and Ottawa.
8. Australia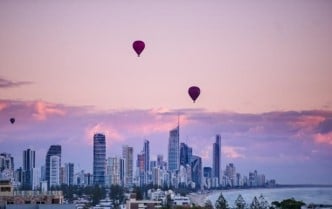 Offering plenty of natural beauty hotspots, a great standard of healthcare[19] and a relaxed, friendly culture, Australia is a great choice for UK expats looking for a mix of quiet and excitement.
One of the obvious downsides to moving to Australia from the UK is that it's on the other side of the globe, with direct flights averaging around 18 hours. And while there are set retirement visa pathways[20] for people looking to emigrate to Australia, the eligibility criteria are quite narrow.
Popular places to retire: Melbourne, Queensland, Tasmania and New South Wales.
9. Panama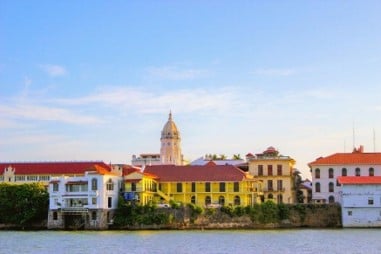 Like neighbouring Costa Rica, Panama is another location that has grown in popularity with UK retirees over recent years. With its extraordinary nature reserves, friendly locals, safe living environment and excellent healthcare[21], it's easy to see why.
The Panama Pensionado program[22] offers lots of benefits to retirees. This includes a 50% discount on cinema tickets and sporting events, a 25% discount on utility bills and airline tickets, and discounts on medical bills, dental exams, eye exams, and prescription medications.
Popular places to retire: Casco Viejo, Santiago, El Cangrejo and El Valle de Anton.
10. Cyprus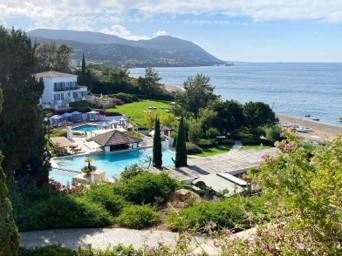 Cyprus could be the perfect place to move to if you're looking for a relaxing, sunny retirement – thanks to 300 to 340 days of sunshine[23] a year.
The island offers a laid-back lifestyle, low crime rates[24] and lots of beautiful nature to explore.
The cost of living is reasonable[24], with lots of beautiful European destinations close by. The annual income requirement for a single applicant is €9,568[25], offering another low-budget option for retiring abroad.
Popular places to retire: Paphos, Larnaca, Laneia and Nicosia.
Next steps
If you're planning your retirement abroad, our step-by-step retirement planning checklist can help you get everything organised.
Resources
[1] gov.uk/tax-uk-income-live-abroad(opens in a new tab)
[2] immigrantinvest.com/blog/pros-and-cons-living-in-portugal-en/(opens in a new tab)
[3] getgoldenvisa.com/portugal-d7-visa(opens in a new tab)
[4] acm.gov.pt/-/como-posso-frequentar-um-curso-de-lingua-portuguesa-para-estrangeiros(opens in a new tab)
[5] liveandinvestoverseas.com/country-hub/europe/france/(opens in a new tab)
[6] movehub.com/uk/moving-abroad/france/(opens in a new tab)
[7] frenchentree.com/living-in-france/retiring/retiring-to-france-visas-path-to-permanent-residency/(opens in a new tab)
[8] investinspain.org/en/why-spain/infrastructures(opens in a new tab)
[9] telegraph.co.uk/pensions-retirement/financial-planning/retiring-spain-wealth-tax-how-navigate-visa-funds/(opens in a new tab)
[10] worldometers.info/demographics/life-expectancy/(opens in a new tab)
[11] expatriateconsultancy.com/retire-in-italy/#how-much-does-it-cost-to-retire-in-italy(opens in a new tab)
[12] immigration-italy.com/what-you-need-to-retire-in-italy/(opens in a new tab)
[13] gov.uk/guidance/living-in-ireland#visas-and-residency(opens in a new tab)
[14] internationalliving.com/countries/costa-rica/health-care/(opens in a new tab)
[15] expatra.com/guides/costa-rica/living-in-costa-rica/(opens in a new tab)
[16] visaguide.world/retirement-visa/costa-rica/(opens in a new tab)
[17] worldfirst.com/uk/blog/your-money/living-abroad/how-to-retire-to-canada/(opens in a new tab)
[18] expatra.com/guides/canada/happier-retiring-canada/(opens in a new tab)
[19] wise.com/gb/blog/retire-to-australia-from-uk(opens in a new tab)
[20] wise.com/gb/blog/australian-retirement-visa(opens in a new tab)
[21] internationalliving.com/countries/panama/live/(opens in a new tab)
[22] embassyofpanama.org/retire-in-panama(opens in a new tab)
[23] cyprus-alliance.com/cyprus/weather(opens in a new tab)
[24] expatra.com/guides/cyprus/living-in-cyprus-the-expats-guide/(opens in a new tab)
[25] gk-lawfirm.com/practice-areas/immigration-law/cyprus-permanent-residency/(opens in a new tab)
The thoughts and opinions expressed in the page are those of the authors, intended to be informative, and do not necessarily reflect the official policy or position of SunLife. See our Terms of Use for more info.