Inheritance Protection & Equity Release: What Is It?
Last updated 15th February 2022
3 min read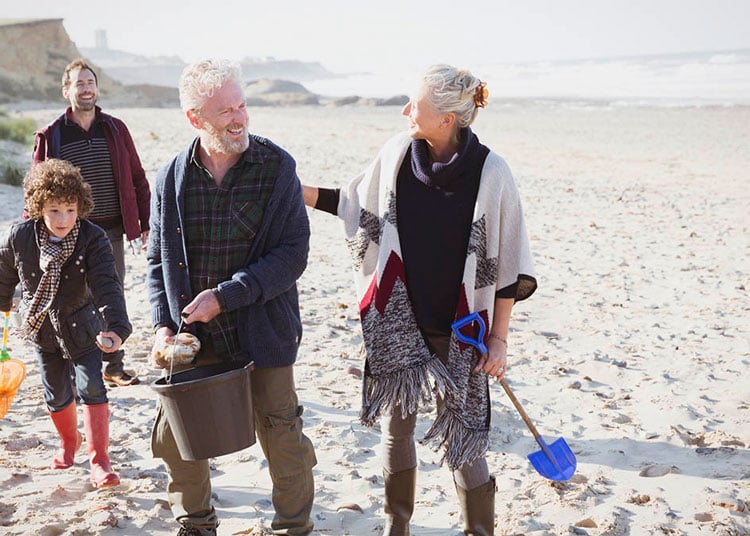 Inheritance protection is a form of guarantee often offered with equity release plans which means you can leave an inheritance for your loved ones after you pass away.
It's a common myth that you won't be able to leave inheritance with equity release, but in reality that isn't the case.
In fact, whether you wish to help your children or grandchildren hop onto the property ladder, leave a nest egg to ensure your loved ones can live comfortably or leave just enough to treat your family to a holiday in your memory, it's still possible with an inheritance protection guarantee.
Keep reading and we'll explain what exactly an inheritance protection guarantee is and how much money you can set aside for your loved ones when going ahead with equity release.
Why is inheritance protection needed?
As inheritance protection is a guarantee often used with equity release plans. Let's first touch on why protection is needed.
Equity release is a way of releasing some of the money from the value of your home, usually between 20% to 60%, which is often used towards home improvements or paying off debts. You can learn more about what equity release is and the different types of schemes in our helpful guide.
The most common type of plan is a lifetime mortgage, where you will continue to own the property without making monthly payments - instead, the amount of money you have borrowed and the additional interest is paid back when you die or go into long-term care.
If there is any money leftover, it can be left as inheritance. Bear in mind that there will probably be less inheritance left over than if you had not taken an equity release plan, especially after you have paid any interest fees.
What is inheritance protection?
Some equity release products will offer an inheritance protection guarantee, which essentially allows you to ring fence a portion of your home's value to guarantee an inheritance for your loved ones.
When the house is sold, the portion you chose to protect will pass on to your beneficiaries, no matter how much is outstanding on your loan. Let's take a look at an example.
If you were to be able to release 60% of the value of your home worth £250,000, you may wish to take out 75% of that (£112,500) and preserve 25% (£37,500) to leave behind as an inheritance for your loved ones.
In doing so, however, there are some important considerations you need to be aware of.
Important considerations with inheritance protection
If you choose to protect a portion of your home's value as inheritance, let's say 30%, the maximum amount your provider will allow you to release will also be reduced by 30%. The larger the proportion protected, the lower the amount available to you as equity release.
You are not protecting a static monetary amount, but a percentage of your home's value. If your property's value increases over time, the amount protected and inheritance left will also increase.
Some providers may charge extra for including an inheritance protection guarantee. Make sure to check this if leaving an inheritance is important to you.
If you'd like to estimate how much money you could release from your home with a lifetime mortgage, use our equity release calculator.
How does inheritance protection impact Inheritance Tax?
Equity release can help to reduce your estate's Inheritance Tax (IHT), as it is worked out based on the size of your estate. If a portion of the money has already been spent, it cannot be taxed.
The standard tax-free allowance for inheritance is £325,000 per person, with an additional IHT allowance for your main home of £175,000 per person. The protected inheritance will be included within this allowance and will be subject to the same rate of tax as usual if the amount left to beneficiaries exceeds the maximum IHT allowance.
You can learn more about equity release, Inheritance Tax and ways to reduce IHT in our guide to the tax implications of equity release.
Next Steps
If you'd like to speak to a member of our friendly team, get in touch today to learn more about equity release and inheritance protection guarantees.
If you're not quite ready to chat to our team and would rather do some more reading, we've listed some articles below that you may find useful:
Or, if you'd like to learn more about how SunLife can help you plan for life after retirement, you can explore our wider services below: