What does the Equity Release Council do?
Last updated 15th February 2023
4 min read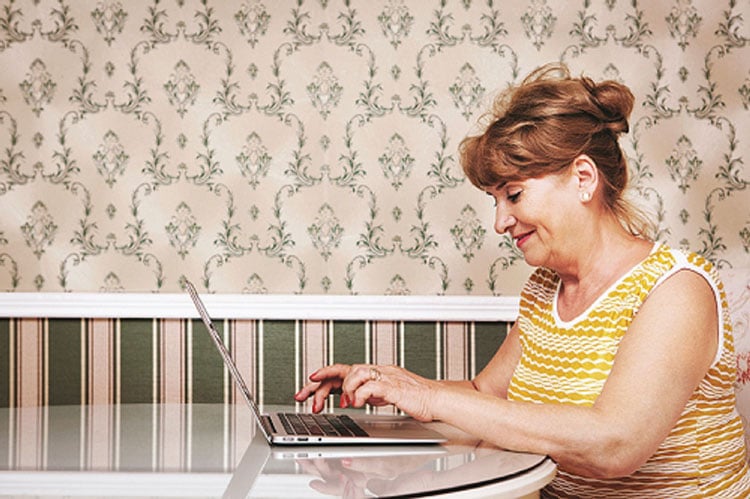 The Equity Release Council works to protect consumer interests in the equity release market. As well as setting standards for providers and advisers, the Council is committed to informing homeowners about equity release and driving improvements in the sector.
This guide explains the role of the Equity Release Council and the standards that protect homeowners who decide to release equity on their homes. Visit our equity release page if you'd like more information about the process and how it could work for you.
What is the Equity Release Council?
The Equity Release Council is a trade body that protects homeowners and promotes safe equity release products, working alongside the UK Government and the Financial Conduct Authority (FCA). Established in 1991, the Council sets standards for equity release schemes and those who give advice on them.
Members of the Equity Release Council include equity release providers, financial advisers, solicitors, lenders, and surveyors. To be eligible for membership, these parties have to follow a set of standards and stick to the Statement of Principles. This ensures that homeowners have all of the information they need to make a decision and can release equity safely.
The mission of the Equity Release Council
The Equity Release Council's mission is to safeguard and inform consumers. It aims to ensure that homeowners understand how equity release can safely provide the money they need to fund care, support family members, and enrich their lifestyles.
The Council also exists to advance the sector and encourage innovation. As its mission statement suggests, it works to 'provide more choice for customers and more opportunity for professionals to help people unlock the value tied up in their homes.'
Visit the Equity Release Council site for more information about its mission, vision, and values.
What role does the Equity Release Council play?
In practice, the role of the Equity Release Council is to:
Safeguard consumers who are considering equity release or are in the process of releasing equity.
Ensure that equity release providers and advisers stick to high standards of conduct and practice.
Educate homeowners about the role that equity release can play in providing access to money in later life.
Represent members of the Equity Release Council.
Read on to learn more about how the Council achieves these objectives.
Equity Release Council standards
The main way in which the Council protects homeowners is through the standards that it sets. The Equity Release Council standards help to safeguard consumers as they consider their equity release options, receive legal support, and take out equity release products.
These standards apply to all Equity Release Council members, including financial advisers, equity release providers, and solicitors who specialise in equity release. Check the Council's site to find approved advisers and solicitors.
Most equity release providers are now members of the Equity Release Council. Even those who aren't members often follow the Council's standards and recommendations in their equity release offerings.
Below, we've outlined how the Equity Release Council standards ensure that consumers are informed and able to release equity safely.
Providing fair and transparent information
Keeping consumers informed is important to the Equity Release Council. If you decide to take out an equity release product with a provider member, they are required to give you clear information about:
All the costs involved in the plan
The tax implications
What will happen if you wish to move to another property
How changes in house values may affect your plan
Ensuring you have independent legal advice
When you choose a Council-approved solicitor to help with the legal side of your equity release plan, there are standards in place to ensure that you receive the independent legal advice you need.
Your solicitor will be given the details of your plan, including the rights and obligations of both parties (i.e. you and your provider). They will talk you through these legal requirements, then you'll both sign a certificate confirming that you understand all of the necessary information and want to enter the plan.
Guaranteeing you the right outcomes
All providers and advisers who are members of the Equity Release Council must work to ensure that they deliver the right outcomes for customers. This includes guaranteeing that they will:
Offer customers the products and services that suit their needs best and which are fairly priced
Provide appropriate support to customers who may be physically, mentally, or financially vulnerable
Ensure customers can continue to live in their own homes or move to a suitable alternative property
Help customers to understand their rights and responsibilities
Setting standards for equity release products
Perhaps most importantly for homeowners, the Equity Release Council sets the following standards that its members' equity release products must adhere to:
For lifetime mortgages, interest rates must be fixed or, if they are variable, there must be a "cap" (upper limit) which is fixed for the life of the loan.
You must have the right to remain in your property for life or until you need to move into long-term care, provided the property remains your main residence and you abide by the terms and conditions of your contract.
You have the right to move to another property subject to the new property being acceptable to your product provider as continuing security for your equity release loan.
The product must have a "no negative equity guarantee". This means that when your property is sold, and agents' and solicitors' fees have been paid, even if the amount left is not enough to repay the outstanding loan to your provider, neither you nor your estate will be liable to pay any more.
Whenever a provider member releases a new product, they must submit a 'Certificate of Compliance with the Product Standards' to confirm that the product follows the Equity Release Council standards.
Next Steps
This guide has explained what the Equity Release Council does and the standards that its members must follow. Our customers also found these other articles useful:
To find out more about releasing equity, visit our equity release page.
The thoughts and opinions expressed in the page are those of the authors, intended to be informative, and do not necessarily reflect the official policy or position of SunLife. See our Terms of Use for more info.