How many life insurance policies can you have?
Last updated 17th November 2022
4 min read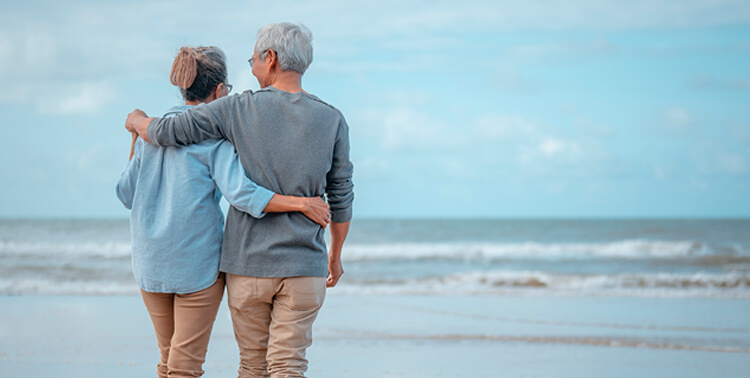 In the UK, there's no legal limit to how many life insurance policies you can have. There are some situations where it may be beneficial to hold multiple insurance policies. Ultimately, it all depends on your unique circumstances and finding a policy which meets your desired outcomes.
In this guide, we'll take you through the key considerations when taking out multiple insurance policies, including the situations where it may be beneficial. We'll also discuss whether you should take out more than one policy and if you can hold multiple insurance policies with more than one provider.
At the end of this guide, you should be feeling much more confident about your options when it comes to multiple life insurance policies.
When might you consider multiple life insurance policies?
Although there are some important considerations you must make before taking out multiple life insurance policies, there are a number of situations where the question of additional cover may arise – and for good reason.
We've outlined some common examples below:
Change in circumstances
Since taking out your initial life insurance policy, you may have moved into a bigger house or welcomed another child into the family. If that's the case, you may need to increase your cover.
In this situation, a second policy can help to cover any gaps and ensure that your new financial responsibilities are protected – while still keeping the cover and premium from your initial policy.
Alternative to a joint policy
Some couples choose to take out joint life cover. In this case, both individuals are covered under one premium and the policy pays out when the first person passes away. The policy will end here, with no second payout when the second person dies.
Couples may prefer to take out two single life insurance policies, which are more comprehensive and shouldn't cause any issues in the unfortunate event that the couple separates. It's also worth noting that, with a joint policy, both parties may be charged higher premiums if either one has health issues or smokes.
At SunLife, we don't offer joint policies with our over 50s life insurance, but can offer two single policies for each individual in a couple.
You already have a policy
As part of your employment, you may be eligible for a death in service benefit. If you die while on the company's payroll, your chosen loved one should receive a lump sum.
As you usually need to be employed by the company at the time of death to be eligible, payout isn't certain. Death in service payments are always written under trust and overseen by trustees – meaning you, as an individual, will have no control over the payout.
Due to this uncertainty, many individuals will take out an individual life insurance policy. This can give them control over the final payout and adds further protection to their loved one's future finances.
Can you take out life insurance with more than one provider?
There are no restrictions on taking out multiple life insurance policies with different providers. Although, while it may be natural to shop around and compare different providers, it could be worth checking in with your current provider. They may offer a discount on additional insurance policies.
What you need to consider with multiple policies
Managing multiple policies
Although it seems obvious, taking out additional cover will mean you have to manage multiple policies. Make sure the different premiums fit your available budget, and keep all of the paperwork safe.
Making your beneficiaries aware
If you've taken out multiple policies, you'll need to let the beneficiary of each policy know. Even if you have one beneficiary across all policies, they'll need to complete or submit multiple claims with each provider when you pass.
Should you take out more than one life insurance policy?
In some cases, such as strengthening a death in service benefit or taking out two policies as a couple, multiple life insurance policies can work in your favour.
It's also worth remembering that if you're covered by the death in service benefit from your employer, if you leave employment or retire, you may no longer be covered (unless your new employer offers the same benefit).
In that case, taking out a new over 50s policy later in life could help you cover a specific cost and make things easier for your loved ones after your death. Though, while you can take out more than one life insurance policy, you need to carefully consider whether this is the best option for you and your budget.
Multiple policies can add up, leaving you with an expensive monthly outgoing payment. It's important to consider what you need each policy for, and whether existing policies or your current assets already cover the expenses that you have in mind.
Talk to your existing provider to see if you can make changes to your existing policy without being charged additional fees (though your premium may increase). If this isn't an option, it may be beneficial to cancel your existing policy and secure a new life insurance policy.
How we can help
Protecting your assets and providing support for your loved ones after death can feel overwhelming, especially when unexpected changes occur throughout life. Luckily, you have several options to help you figure out the best solution.
Our over 50s life insurance and Guaranteed Inheritance Plan are affordable ways to support loved ones with funeral costs or as a nest egg after you pass. If you're unsure whether you need to change your cover from an existing policy or take out multiple policies, get in touch with our friendly team on 0800 008 6060 or get started with a quote today.
Want to learn more? Read more of our guides to help you manage your money after 50.
The thoughts and opinions expressed in the page are those of the authors, intended to be informative, and do not necessarily reflect the official policy or position of SunLife. See our Terms of Use for more info.