Who pays for a funeral?
Last updated 14th June 2022
3 min read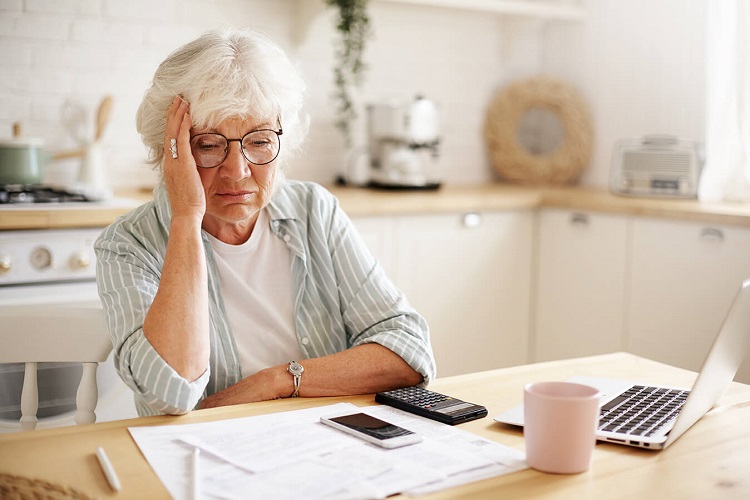 There's nothing easy about losing a friend or family member, and planning their send-off can add even more stress during a difficult time. Most of us will only have to make funeral arrangements a couple of times in our lifetime, so it's understandable that you might not know who pays for a funeral, who should arrange it, and what you should do if the deceased hasn't left any money for the funeral.
Whether you're making arrangements for a loved one or looking into who pays for a funeral to ensure you leave adequate funds in your estate, you'll find everything you need to know in this guide.
Who is legally responsible for paying for a funeral?
In the UK, there's no set rule for who pays for a funeral when someone passes away. While the deceased's next of kin is usually the person who will plan the funeral, they are only legally responsible for the cost if they are named as the executor of the will.
In this instance, they will need to arrange a transfer of funds from the deceased's bank account, execute a funeral plan or life insurance policy if there is one, or source money elsewhere to pay for the funeral.
Who is executor of the estate?
The executor of the estate is the person named in the will who is given legal access to the deceased's assets. While this is often a spouse or family member, it could be a friend or even a professional executor, who is paid from the estate to take care of the necessary legal proceedings and funeral arrangements.
If the deceased has made a will, this should document the executor of their estate. If they have not made a will, a relative needs to apply for probate, which will grant them legal access to the deceased's property, money, and possessions.
How much does the average funeral cost?
The cost of a funeral varies greatly depending on where you live, whether you choose burial or cremation, and any optional extras such as flowers, limo hire, and catering.
In our Cost of Dying Report 2022, we found that the average funeral cost in the UK is £4,056.
Depending on which type of funeral you choose, you can expect to pay the following on average:
Direct cremation: £1,647
Cremation: £3,765
Burial: £4,927
However, the overall 'cost of dying', which includes the funeral service, professional fees, and optional extras like a party or wake, comes to £8,864.
This breaks down as:
Basic funeral: £4,056
Professional fees: £2,325
Send-off: £2,484
Our funeral cost calculator will give you an idea of how much the average funeral costs in your area.
Who pays for a funeral if there is no money?
Once you've determined who is responsible for paying for the funeral, you need to consider where the money is coming from. In a lot of cases, the deceased may have left money in their estate for their arrangements, but who pays for a funeral if the deceased has no money?
There are a few options here, including:
A relative or friend pays for the funeral
Applying for a government grant
Arranging a Public Health Funeral
If you're struggling with the cost of arrangements, take a look at our guide on what happens if you can't afford a funeral, which covers this in more detail.
Plan your funeral now to avoid problems
The best way to make sure you know who pays for a funeral is by planning ahead.
First of all, making a will and naming the executor of your estate will help to avoid any uncertainty once you've gone. Your will should also detail your wishes for your funeral, such as whether you would like to be buried or cremated, and what type of service should be held. This will make things much easier for whoever takes care of the arrangements.
It's also worth including in your will the details of any insurance policies you have been paying into that can be used to cover the cost of the service. A funeral plan can help to ensure that the cost of your chosen funeral will be taken care of.
There are a variety of plans to choose from to suit your budget and preference, ranging from basic cremation with no extras to a deluxe funeral service. Acceptance and premiums vary between providers, and may be based on your age and medical history. Most providers offer a guaranteed payout after a set period, giving you and your family the peace of mind that your funeral costs will be taken care of.
Continue reading
You might also be interested in: