The best over 50s holiday destinations and ideas
Last updated 17th March 2023
7 min read
Legendary adventures, luxurious escapes, and exciting new experiences you'd never have dreamed of – all of these await you in our list of best over 50s holidays. From whale watching in Antarctica to trekking through the treasures of Southeast Asia, there are so many fantastic options for travel and adventure in later life.
If you thought the best of your holidays were behind you, think again. In our 50s, our adventurous side likes to kick in again(www.express.co.uk opens in a new tab), so it's the perfect time to journey on a bold solo holiday or check off that bucket list adventure, such as snorkelling with turtles or hitting up Las Vegas.
And with a bigger budget than you may have had in the past, your over 50s holiday could be an action-packed trip that doesn't sacrifice those all-important luxuries.
Whether you're looking for a short trip through the gorgeous UK countryside or a long-haul adventure to a far-off continent, you'll be sure to find something for you in our list of 10 holidays for over 50s.
1. Go off the beaten track on Greek islands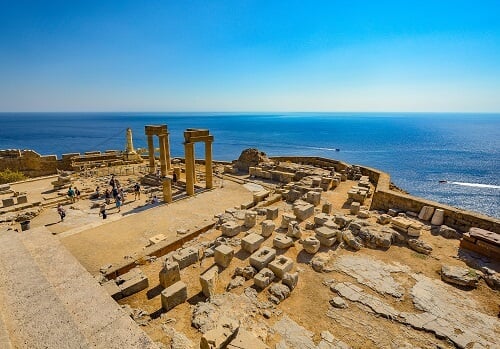 Magical Grecian ruins, picturesque market towns, luxurious sandy beaches, and crystal-clear seas – Greek islands have it all. Historical landmarks(www.historyhit.com opens in a new tab) such as Knossos in Crete make it perfect for those with an interest in Greek mythology, whilst the bustling tavernas serving foods such as dakos and sefoukloti(www.ferryhopper.com opens in a new tab) make it ideal for food lovers too.
There are literally hundreds of islands, including Corfu, Crete, Skiathos, Mykonos, and more. Whether you fancy a breath-taking island-hopping tour or a different all-inclusive each year, there's plenty to keep you occupied(www.avantitravelinsurance.co.uk opens in a new tab) on these mythical and idyllic island holidays for over 50s.
2. Walk on the wild side with safaris in Africa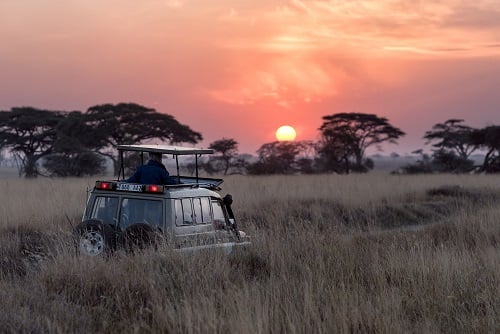 If you're looking to step out of your comfort zone and jump into an authentic over 50s holiday, an African safari might be for you. There's so much you can do(thewildsource.com opens in a new tab), from trekking through the savannah on a walking safari, to engaging with local wildlife, to even taking a hot air balloon over the gorgeous landscape.
The safari holiday is rising in popularity with over 50s as it offers adventure and culture in one neat, deluxe package. Kruger National Park(www.go2africa.com opens in a new tab") in South Africa is one of the best destinations as it gives you a huge diversity of animals, superior comfort, and world-class service – and it's easy to combine with a quick visit to the beautiful Cape Town.
3. Long-haul it to Hawaii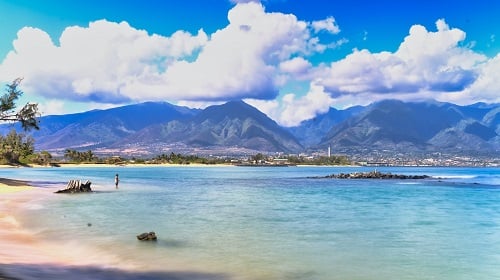 Fancy learning how to surf? Always wanted to snorkel with turtles? Or maybe just sunning it up with a cocktail on a peaceful, tropical beach? Well you can have all that and more on a stunning over 50s holiday to Hawaii.
Hawaii is a paradise(sunhatsandchardonnay.com opens in a new tab), filled with new cultural experiences, hiking trails, and historical visits such as Pearl Harbour. And with incredible once-in-a-lifetime opportunities such as Hawaii Volcanoes National Park(www.lovebigisland.com opens in a new tab) and authentic Maui luaus(www.prideofmaui.com opens in a new tab), you'll be sure to walk away knowing you've jam-packed your holiday with incredible new experiences.
As the flight takes 15 hours from the UK, this over 50s holiday certainly needs some long-term planning and organisation – so it's well worth doing your research on accommodation, attractions, and amenities.
4. Meander through Netherlands' waterways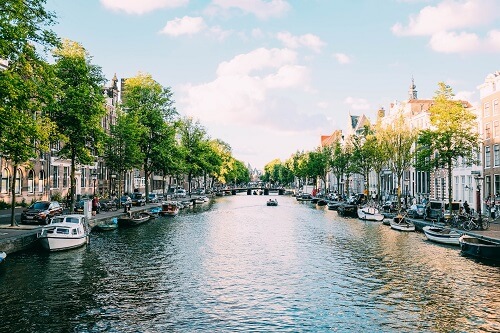 If a city break is more your speed, the cultural sites of Amsterdam in the Netherlands will give you what you're looking for. Whether you visit the city's many museums, cruise between the streets on a canal tour, or eat your weight in bitterballen and stroopwafels(www.iamsterdam.com opens in a new tab), there are plenty of activities and sights(www.iamsterdam.com opens in a new tab) that will make your over 50s holiday unforgettable.
Although Amsterdam is notorious for its wilder side (which you can experience if you want to!), it's steeped in history and a unique culture that won't break the bank. And if you're looking for a truly unique experience, why not plan your trip for April to see the wonders of the Amsterdam tulip festival(opens in a new tab)? The bright colours and delightful scents will be sure to inspire.
5. Relax among the vineyards of Italy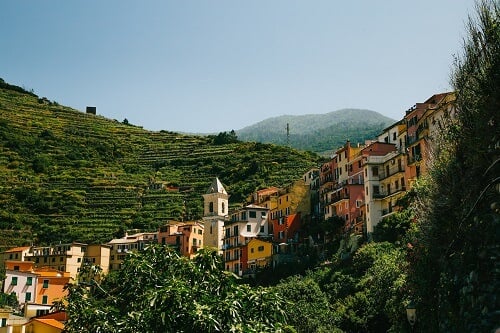 From the unbelievable architecture of its ancient cities to the spectacular panoramas of the authentic countryside, Italy has plenty to offer when it comes to an adventurous over 50s or over 60s holiday. There are so many charming destinations(www.goodhousekeeping.com opens in a new tab) to choose from, including the Almalfi coast, Tuscany, and the iconic Rome.
Sit back and enjoy their original wines, indulge in authentic Neapolitan pizza, or take in all the dazzling sites on a train tour(www.greatrail.com opens in a new tab) through the northern regions. High-end holidays cost around £250 a day(www.nowloan.co.uk opens in a new tab), and mid-range £150, so a holiday to Italy could be achievable for many over 50s.
6. Ramble through the delights of Southeast Asia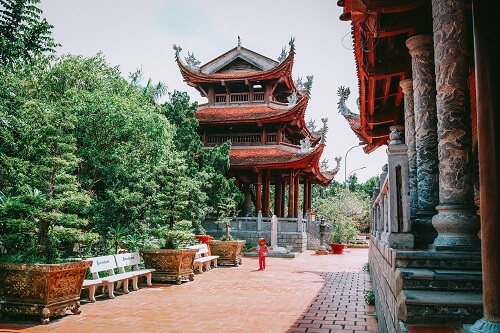 If you thought a holiday travelling through Southeast Asia is reserved for backpacking millennials only, think again. Countries in this region are certain to offer a warm welcome to people of all ages(silvertraveladvisor.com opens in a new tab), with locals sharing their cuisine and culture, plus delightful sights that are steeped in history. So if Asia is at all on your bucket list, it's time to start planning.
Southeast Asia highlights(southeastasiabackpacker.com opens in a new tab) worth considering include trekking through rice terraces in north Vietnam, meeting orangutans in Borneo, or experiencing the golden temples of Bagan. With around a dozen different countries to explore, you'll be spoilt for choice on adventurous foods, new traditions, and vibrant landscapes.
7. Whale-watch on an Antarctican cruise
When you think of a cruise holiday for over 50s, you may think of a sunny floating hotel with everything you could need. But a cruise to the chilly climate of Antarctica can be just as thrilling, stimulating, and fulfilling.
Whale-watching is one of the key attractions of these cruises, so if you're a keen wildlife spotter, this type of over 50s holiday might be for you. There are eight species of whales to be seen, including humpbacks, but you may want to consider that these sightings are most common in February and Marchwww.swoop-antarctica.com opens in a new tab).
Not only does this holiday give you a chance to see some of the largest animals on Earth, but also to explore one of the planet's most extreme regions(www.mundyadventures.co.uk opens in a new tab), including the dizzying sights of huge white icebergs.
8. Sail the sunny Croatian coast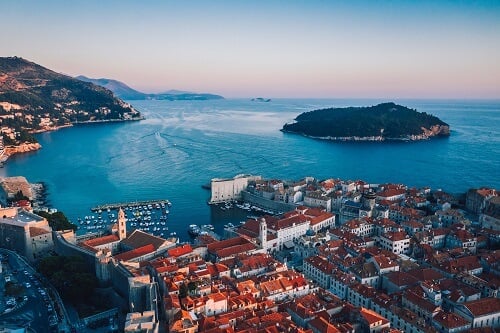 Croatia is one of the best destinations for an over 50s solo holiday, but it can be equally as enjoyable in a large group. With spectacular city views, immense coasts to sail, and a mass of museums and restaurants to explore, Croatia really does tick all the boxes(travellemming.com opens in a new tab). You can even go truffle hunting or visit the filming locations for Game of Thrones.
The most popular holidays for over 50s in Croatia(www.croatiatraveller.com opens in a new tab) include Split and Dubrovnik. However, with it being such a small country, you could pack in even more adventure – such as the stunning Plitvice Lakes National Park(website opens in a new tab). And with it also being one of the safest places to travel(travellersworldwide.com opens in a new tab) in the world, Croatia could be the ideal destination for your next holiday abroad.
9. Find local treasures in the Lake District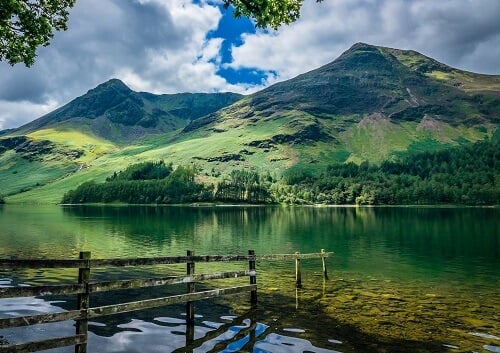 If you don't fancy venturing too far for your next holiday, there are plenty of hidden gems in the UK that can satisfy those adventure cravings, and the Lake District is one of them(www.odysseytraveller.com opens in a new tab). A magical destination filled with luscious countryside panoramas, glittering blue lakes, and quaint villages serving hearty grub – what more could you want?
Located in the northwest of England, the Lake District is never too far by train or car. No matter your walking experience, it's a paradise for hikers(www.parkdeanresorts.co.uk opens in a new tab). If you're up for a challenge, the famous Scafell Pike is there to answer the call. And when you're done, there are plenty of indulgent fine-dining restaurants(www.leadingrestaurants.co.uk opens in a new tab) for you to kick back and relax in!
10. Take your pick of holidays in the USA!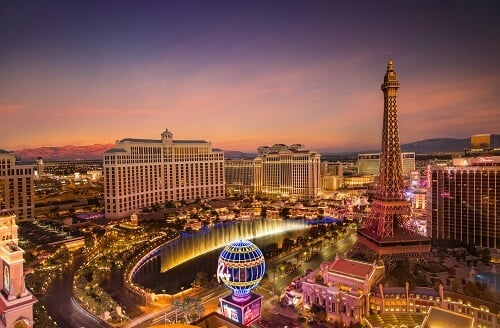 You may have noticed one country missing from our list so far: the United States of America. Well whether you want to splash the cash in the casinos of Las Vegas, bask in the illuminated views of the Niagara Falls(www.planetware.com opens in a new tab), or take a road trip through their many national parks(handluggageonly.co.uk opens in a new tab), there are bags of attractions to fill your time in America.
Every state in America has its own way of life(www.attractionsofamerica.com opens in a new tab), its own (largely portioned) foods, and its own breathtaking scenery – so no matter which state you visit, you'll get the full experience. And with plenty of flights and no language barrier, why wouldn't America be next on your holiday destination list?
Explore more ways to be adventurous in your 50s
We hope that you've found some inspiration in our list for holidays in later life. And if you're looking for more ideas, take a look at some of our other articles:
The thoughts and opinions expressed in the page are those of the authors, intended to be informative, and do not necessarily reflect the official policy or position of SunLife. See our Terms of Use for more info.