How to save money at Christmas
Last updated 5th October 2023
3 min read
With gifts, food, outfits and events to budget for, Christmas can quickly become the most expensive time of the year. Luckily there are some simple changes you can make to reduce the financial stress.
Here are a few tips to help you do Christmas on a budget:
Set your budget
It's easy to buy things on a whim, but the bills quickly creep up. Try making a list of family and friends you'll be buying presents for, and allocate an amount for each one. Then, consider any additional spends – will you be hosting a Christmas dinner? Or attending any with friends at pubs or restaurants? Will you be buying any new decorations this year, or visiting Christmas lights or Santa's Grottos with the grandkids?
This can prepare you for how much you'll be spending, which can soften the blow to your wallet. The earlier you're able to do this in the year the better, as it will also help you figure out how much to set aside each week.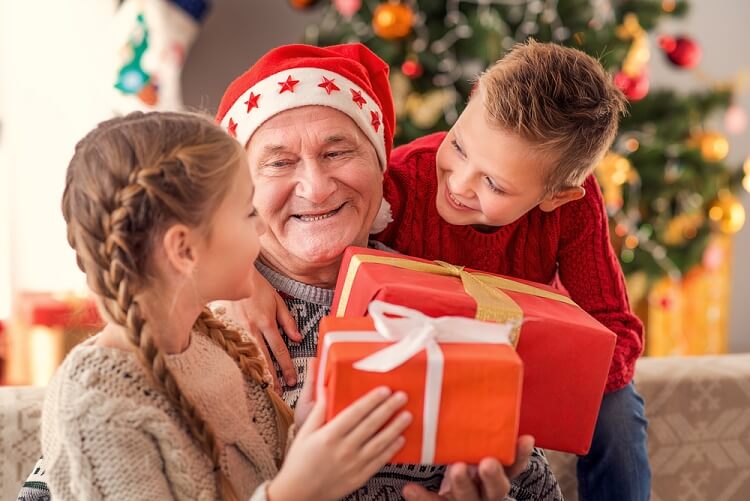 Look for discounts
Make a list of gifts you want to buy and compare the prices in different shops to find the best value for money. You can also use the holiday sales leading up to Christmas, such as Black Friday and Cyber Monday, to find deals on expensive items. (But watch out for 'deals' that aren't as good as they look! Which? has a useful guide to finding the real bargains(www.which.co.uk opens in a new tab) on these national discount days.)
It's always worth Googling "[Shop name] discount code" just in case there are any good deals to be had before you purchase. If you are logged in on a website you're buying from, you can also try leaving items in your basket and leaving the site without buying. Sometimes they will email you a discount code to encourage you to proceed with the purchase.
Try not to borrow money
Borrowing money you don't have to cover Christmas expenses will usually mean accruing interest. Missing payments will not only leave you with debt in the new year, but could also negatively affect your credit. Staying within the budget you know you can afford will save you money and stress in the long run.
If you do spread the cost with credit cards or payment plans, make sure they are 0% interest and that you feel confident you won't miss the repayments.
Swap an outfit
Whether it's for a Christmas party or a family meal, often we feel pressure to buy a new outfit for Christmas events. Instead of splashing out on something new, you could consider whether you could do an outfit or Christmas jumper swap with a friend who wears a similar size. That way you both feel like you have new outfits, and won't be wearing the same thing as in last year's pictures!
Buy joint presents
Chipping in with someone else for a gift or buying a group of people something they can share is a great way to spend less whilst still buying gifts for all the people in your life. Secret Santa is another great way to gift on a budget, as everyone receives a gift whilst only having to worry about spending money on one person.
Make some extra cash
Make room for Christmas gifts and decorations and set some extra money aside by selling unwanted items from around the house through sites like eBay, Gumtree, or Facebook Marketplace – or even car boot/garage sales. Cancelling unused subscriptions such as magazines or streaming services could also free up some cash for Christmas, and will mean you're not wasting money in the long-term on things you may not use.
Upcycle last year's Christmas cards
If you're lucky enough to receive a lot of Christmas cards, why not save some to reuse next year? Armed with a pair of scissors and some glue, it's easy to turn last year's cards into new cards, or tags for gifts.
Make your own gifts
Homemade gifts are often cheaper and more cherished than shop bought items. Scrapbooks, framed photos, baked goods or even a copy of a treasured family recipe are cost efficient and easy for just about anyone to make.
If you're feeling crafty – why not try some of our Christmas Mini Money Tips for inspiration.
If you've got a knack for knitting, crochet, or crafting, you could even make some extra cash by selling some of your creations at local markets or car boot sales.
Use an online gift generator
Using a tool such as the Sunlife Grandchildren's Christmas Gift Generator, you can get ideas on gifts for the age range and personality you're buying for, whilst sticking within your budget. This not only helps with saving money, but also getting ideas for children who may be hard to buy for.
Try our Grandchildren's Gift Generator
Continue reading
Here are some other articles you might be interested in:
The thoughts and opinions expressed in the page are those of the authors, intended to be informative, and do not necessarily reflect the official policy or position of SunLife. See our Terms of Use for more info.