Why you need equity release advice
Last updated 2nd August 2023
5 min read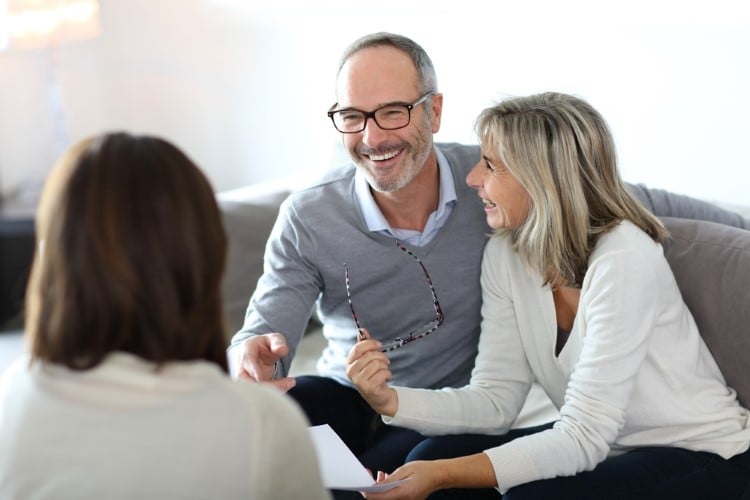 Equity release can be an attractive option for those looking for a cash injection later in life. It's a popular choice to help you achieve a more comfortable retirement or obtain funds for home improvements to invest back into your property.
By accessing the funds tied up in your home, you can put this valuable equity to good use during your lifetime, instead of simply leaving it as part of your estate. However, there's a lot to consider when deciding whether equity release is right for you.
You'll want to think about the pros and cons, the types of equity release available, and whether an alternative solution may be better for you.
Before considering equity release, it's also important to seek out professional advice from an adviser who's a member of the Equity Release Council (ERC). As well as helping you to decide whether equity release is the right course of action, they can advise you on the best scheme and provider for your circumstances, and even help you with your application.
This guide aims to show you why it's so important to seek out professional equity release advice before applying for a scheme.
Equity release is a big decision
Just like any type of loan, particularly those relating to your home, equity release should be carefully considered to make sure you're getting the best value for yourself and your beneficiaries. Your home is an extremely valuable asset and any decisions relating to it should be taken very seriously.
Equity release can be considered a safer choice when compared to other finance options, as it allows you to stay in your own home. Most schemes also guarantee that you'll never owe more than the value of your home.
As carefully regulated as they are, however, not all equity release plans offer the same benefits, while some may be less value for money depending on your circumstances. Entering into equity release without fully understanding the implications of the particular scheme can cause you and your family to lose out financially.
There are lots of different types of equity release
There are two main types of equity release: lifetime mortgage or home reversion. However, both types also offer a variety of options that are more or less suitable depending on your individual circumstances.
Our guide to the different types of equity release is a good resource for obtaining a base-level knowledge of the options available. However, professional advice is highly recommended. This will help to ensure that you avoid any pitfalls that could have a negative impact on the amount of money you receive, or the value of the estate inherited by your family after you die.
Weighing up equity release as an option
Let's look at what can make equity release an attractive option, as well as the reasons why it might not be right for you.
Benefits
Some of the benefits of equity release include:
Ability to obtain tax-free cash to spend however you like
Staying in your own home
No monthly repayments (unless you want to)
You'll never owe more than the value of your home
Access to low interest rates
Option to receive a lump sum or regular payments
You could avoid paying Inheritance Tax
Drawbacks
Some of the drawbacks of equity release include:
Your debt is increased by compound interest
Equity release can affect any means-tested state benefits
You may be subject to early exit fees
Reduces the value of your estate
Costs associated with setup fees and professional advice
You won't be able to take out another loan against your home
We've put together a guide to the pros and cons of equity release, which covers these topics in more detail.
Independent equity release advice
You should always seek out independent advice from an impartial third party, whose job is to assess your circumstances and advise you on the best course of action. While this is often a paid service, it's well worth the investment as it can save you thousands of pounds in the long term, and offers the peace of mind that you are making a sound financial decision.
When you speak to an adviser, you'll need to share detailed information about your financial situation to ensure that the advice is tailored to your needs. Ask as many questions as you need to ensure that you fully understand the risks and legal obligations of equity release before selecting and applying for a plan.
Choosing an equity release adviser
Because equity release is a specialist area of finance, it's best to speak to an experienced adviser. It's recommended to select an ERC member adviser(www.equityreleasecouncil.com opens in a new tab) to ensure that you are receiving impartial advice in line with industry best practice.
All members of the ERC are required to abide by the Council rules and Statement of Principles to protect the interests of customers and provide peace of mind. ERC member advisers will advise consumers on the most appropriate solution for their individual circumstances, which could mean advising not to opt for equity release at all.
As it's a long-term contract, it's also highly recommended that you seek out independent legal advice from a solicitor to ensure that you understand the risks and rewards of equity release.
An ERC member solicitor(www.equityreleasecouncil.com opens in a new tab) could be the best option. Not only are they experienced in legal matters relating specifically to equity release, they are also required to abide by the Council rules and Statement of Principles to ensure that you receive impartial advice.
Next steps
The information in this article is provided for general guidance only and is not offering financial advice.
If you want to know more about equity release, here are some other articles that our customers found helpful:
Visit our equity release page to learn more about releasing equity with SunLife and work out how much money you could access.
The thoughts and opinions expressed in the page are those of the authors, intended to be informative, and do not necessarily reflect the official policy or position of SunLife. See our Terms of Use for more info.