The most scenic bus routes in the UK
Last updated 14th October 2022
3 min read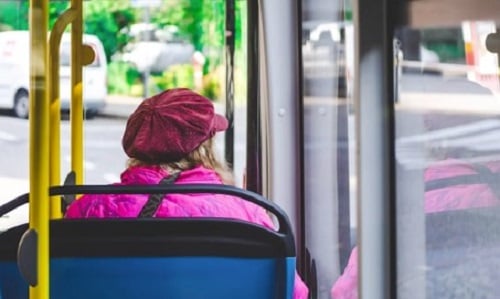 At SunLife, we've looked into the most scenic bus routes that Britain has to offer – and that people over state pension age can travel for free.
In first place is the Coastliner 840 provided by Transdev Bus Company, which is known for its impressive panoramic views along its route from Leeds via York through to Whitby. It's closely followed by Brighton and Hove's Coaster 12 and 12A.
The research involved analysing the Instagram hashtags of over 40 different bus routes throughout the UK, revealing which routes are the most scenic.
The top 10 most scenic bus routes in the UK
| Rank | Bus name | Bus company | Route |
| --- | --- | --- | --- |
| 1 | Coastliner 840 | Transdev Bus | Leeds & York to Whitby |
| 2 | Coaster 12 and 12A | Brighton and Hove | Brighton to Newhaven & Eastbourne via Seven Sisters |
| 3 | Clyde Flyer 901-906 | McGills | Glasgow to Greenack & Largs |
| 4 | Toon Tour | Go North East | Newcastle & Gateshead |
| 5 | Route 36 | The Harrogate Bus Company | Leeds to Harrogate & Ripon |
| 6 | Route X46/X47 | East Yorkshire | Hull to Pocklington & York |
| 7 | Bluestar 1 | Bluestar | Winchester to Chandlers Ford & Southampton |
| 8 | Lakes Connection 555 | Stagecoach in Cumbria | Lancaster to Kendal & Keswick |
| 9 | Bluestar 6 | Bluestar | Southampton to Lymington |
| 10 | Route 69 | Stagecoach South | Winchester to Bishops Waltham & Fareham |
Coastliner 840: Leeds & York to Whitby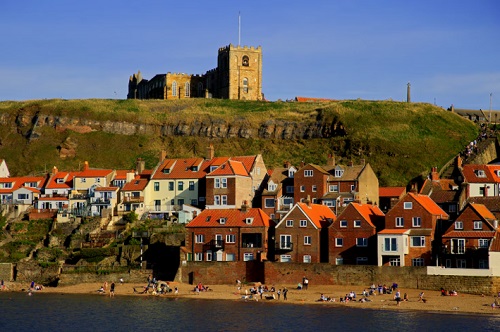 The most scenic bus route, Coastliner 840 by Transdev Bus Company, goes from the city of Leeds through to York and Whitby.
This bus is the perfect route for exploring the North Yorkshire Moors and enjoying the thrills of East Yorkshire's coast. Some of the most popular sights to look out for on this route include the city of Leeds, Tadcaster (home to Yorkshire's oldest brewery!), the city of York, the market town of Malton and the coastal town of Whitby.
This bus route runs every day and roughly every hour throughout the year.
In North Yorkshire, you can use your concessionary pass after 9am, Monday to Friday, and at any time on Saturdays, Sundays and bank holidays.
Coaster 12 and 12A: Brighton to Newhaven & Eastbourne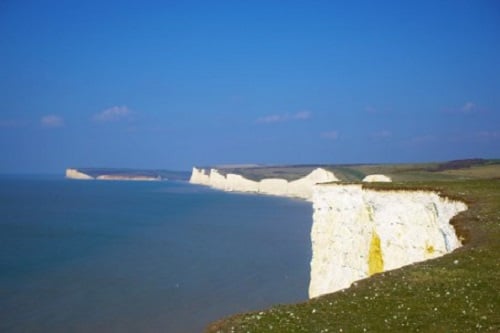 In second place came the Coaster 12 and 12A by Brighton and Hove, which runs from the city of Brighton along the coast to the town of Eastbourne.
This route provides breathtaking views of the coastal scenery, including the famous Seven Sisters cliffs. The bus runs every day, every 10 minutes throughout the entire year, and it's free to travel (with an older person's bus pass issued in England) from 9:30am to 11pm.
There are no time restrictions for any passes at weekends and on bank holiday.
Clyde Flyer 901-906: Glasgow to Greenock & Largs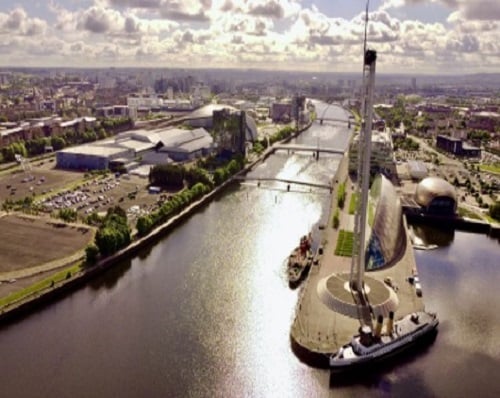 In third place came the Clyde Flyer 901-906 by bus company McGills, which runs direct from Glasgow through to the seaside town of Largs, on the west coast of Scotland.
The perfect route to explore the beautiful coastline along the River Clyde, the buses run up to every 15 minutes, every day throughout the entire year.
If your older person's bus pass is issued in Scotland, you can travel for free on all journeys on the Clyde Flyer.
Further reading
If you'd like to get about and see the beautiful sites of the British coastline and countryside, but don't yet have a bus pass, find out everything you need to know in our guide.
You can also read our article on renewing your driving licence in later life, and our previous study into the UK's best campervan holiday hotspots.
The thoughts and opinions expressed in the page are those of the authors, intended to be informative, and do not necessarily reflect the official policy or position of SunLife. See our Terms of Use for more info.