How long does equity release take?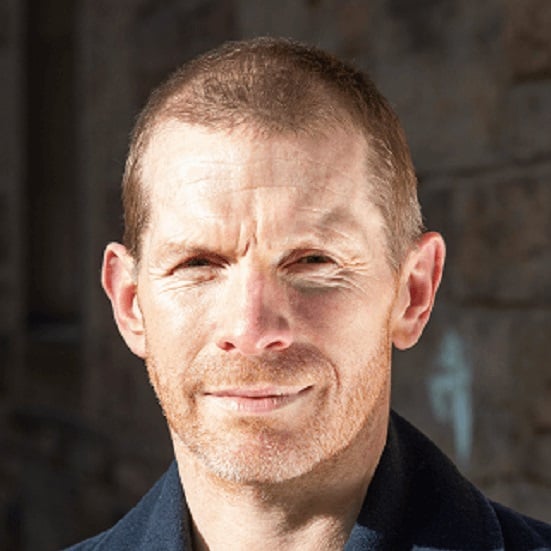 Financial journalist and mental health counsellor
Last updated 2nd August 2023
7 min read
The number of people looking to use equity release plans to unlock the cash tied up in their property is rising all the time – and for good reason.
Demand for the plans, which allow homeowners to access the equity in their property while continuing to live in it, has been driven by factors including changing demographics and the changing nature of retirement.
Rising life expectancy leaves people needing funds for a retirement that could last for 20, 30 or even 40 years. At the same time, the continued house price growth of recent years means much of the wealth of older generations is concentrated in property.
Pension rule changes, the desire to help younger generations with living costs and the need to clear interest-only mortgages are among the other reasons why more and more people are curious about how equity release works and what it can do for them.
Among the most common questions is the matter of how long equity release takes.
So, here we set out the main stages of equity release, from the initial enquiry to getting the money transferred.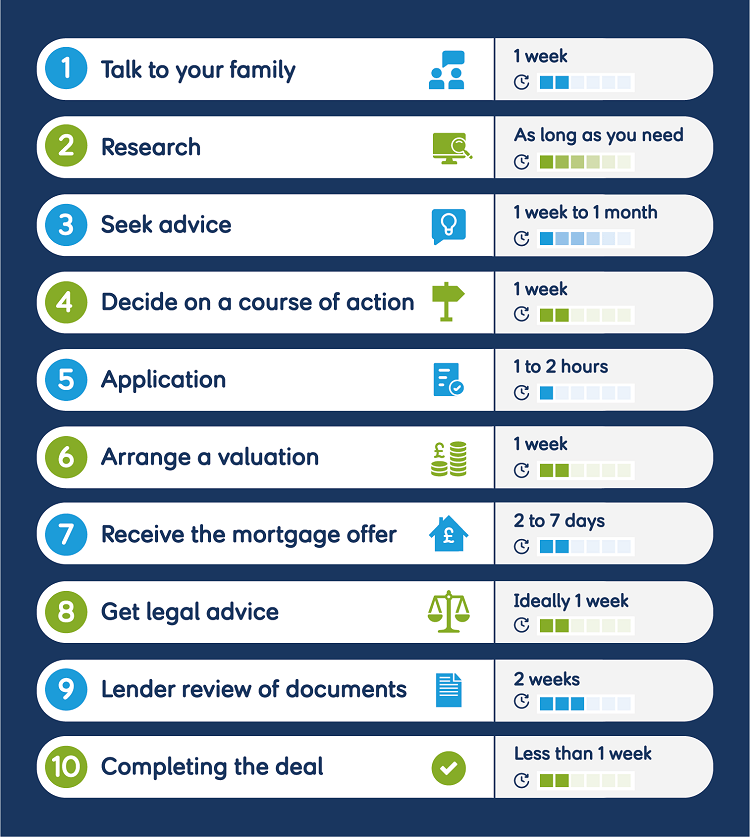 Talk to your family - 1 week
Research - As long as you need
Seek advice - 1 week to 1 month
Decide on a course of action - 1 week
Application - 1 to 2 hours
Arrange a valuation - 1 week
Receive the mortgage offer - 2 to 7 days
Get legal advice - Ideally 1 week
Lender review of documents - 2 weeks
Completing the deal - Less than 1 week
Equity release generally takes around two to three months for an application to be completed and the funds processed. But timings will vary for each case and at each stage, as there are a lot of variables that can influence the process.
For instance, advice firms may want to meet the people who are in line to inherit the property at a later date, or at least have someone present with the family when decisions are made, to protect against conflict or disappointment.
Let's take a closer look at the different steps along the way.
Step 1: Talk to your family
This is essential and it can be done before, during and/or throughout the process. Ideally the family – or whoever is likely to inherit the property – should be involved from the beginning. Not only are they potentially directly affected, as the value of property they're set to inherit may be lower due to equity release, but they may also offer an alternative solution.
For example, if the equity release is being pursued to cover cash flow problems, the children may be able to provide support directly or lend the money to the parents with a charge against the house. They may even be in a position to buy the property themselves and share the proceeds with the original homeowner.
It can be a difficult discussion and some people are reluctant to discuss financial issues with family, but avoiding it may well make matters worse. Find out more on talking to loved ones about equity release.
Timeframe: One week
Step 2: Research
If you're thinking about releasing equity you clearly have some awareness of it. But it's worth finding out more about what it involves, the process, the different types of equity release available, and the main rules around it.
Websites such as MoneyHelper(www.moneyhelper.org.uk opens in a new tab) are a useful source of impartial information, while plenty of other organisations provide information on it. Speak to any friends or family that have taken advantage of equity release too, to find out what their experience was like.
Timeframe: As long as you need – as little as an hour might be enough
Step 3: Seek advice
There's a lot to think about when it comes to equity release – not just the practical and financial aspects, but the emotional side of it too. A specialist adviser can help you navigate the process, make good decisions and avoid any pitfalls. They'll also explore other possible options (such as downsizing) and ensure the step you take is the most suitable one for your circumstances.
You can find an adviser local to you through services including the Equity Release Council(www.equityreleasecouncil.com opens in a new tab), Unbiased.co.uk(www.unbiased.co.uk opens in a new tab) and the Society of Later Life Advisers(societyoflaterlifeadvisers.co.uk opens in a new tab).
Meetings will usually take an hour or so and you can expect at least two before finishing your application. Depending on availability and how quickly you want it done, you could have two meetings in a week, or build in more reflection time and wait a while before meeting two.
Videoconferencing technology such as Zoom can make this part much quicker, provided both parties are happy to meet that way. It also makes it easier for other family members to join.
Timeframe: Between one week and one month
Step 4: Decide on a course of action
Once your adviser has assessed your needs and circumstances, explored other options and clarified what you're looking for, they will scour the market for the most suitable equity release product for you.
They will then set out their recommendation, including the advantages and disadvantages. You can now decide whether you want to go ahead and, if you do, the option you want to go for. There will be a second meeting where the recommendations are discussed and which the family is encouraged to engage with. Again, using a platform such as Zoom can help accelerate this part.
Timeframe: One meeting
Step 5: Application
Once you and your adviser have identified a potential lender (or lenders) you can complete their application form, with the help of the adviser. You'll likely have already given your adviser much of the information needed, so you may need to just sign the application (as well as the adviser's own declaration form).
Timeframe: An hour or two
Step 6: Arrange a valuation
A survey will be arranged so that the lender has an up-to-date valuation for the property, helping it decide how much equity can be released. This can be done remotely through 'desktop valuations' these days, speeding up the process. The surveyor will contact you if an in-person valuation is needed too.
Timeframe: One week
Step 7: Receive the mortgage offer
The mortgage lender will send you a formal mortgage offer once the valuation has been submitted and your application assessed by its underwriters.
Timeframe: Between two and seven days
Step 8: Get legal advice
When you've received the mortgage offer you should appoint a solicitor to give you independent legal advice and check that everything is as it should be. They will also oversee the signing of the mortgage deed, which must be witnessed.
Legal advice is the last big part of the process before the loan is agreed and signed off and the money released. But this is where the delays often occur, as they tend to with any property transaction. Solicitors aren't generally in a rush to get the legal check done and the changes to the Title Deeds registered with HM Land Registry.
Timeframe: Ideally one week, but could be longer
Step 9: Lender review of documents
Before the process is completed the mortgage lender's own solicitor will double-check the signed mortgage deed and all other documentation. If your own solicitor has been thorough (and is used to doing equity release work) this stage should be straightforward.
But there is a possibility that the lender's solicitor will want to verify a couple of things and/or have questions to ask, which may delay the process.
Timeframe: A fortnight, on average
Step 10: Completing the deal
If everyone is happy – you, your family, the solicitor, surveyor and adviser – the case can be completed and the funds released into your bank account. If the money is being used to clear your existing mortgage, that will be left in the hands of the solicitors.
How quickly you get the funds depends on whether you pay for a CHAPS transfer (same day) or do it through BACS (up to three days).
Timeframe: Less than a week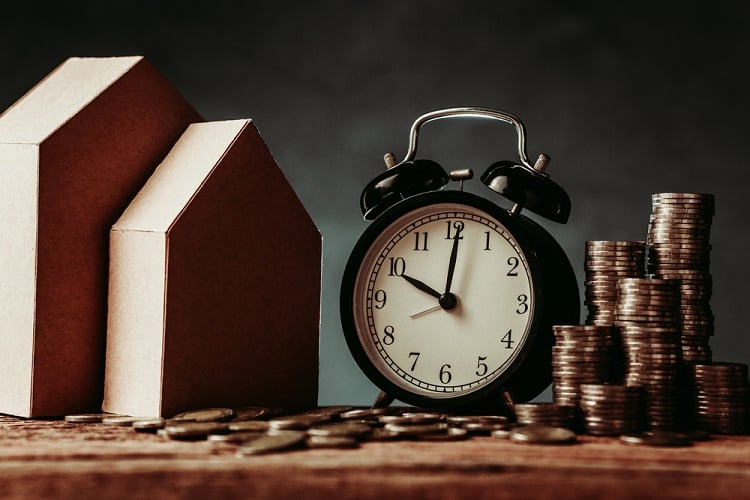 So, the process can take anything from around three weeks to three months, and potentially longer in more complex cases. Some of the timeframe factors will be out of your control, but there are several steps you can take to minimise the chance of delays.
For example, making sure the family is on board – and ideally able to meet with the adviser – reduces the risk of conflicts that might disrupt the process.
It can also help to dig out the necessary documents before you start, such as photo ID, building insurance schedule, three months' worth of bank statements and utility or council tax bills, and title deeds. Having access to information such as mortgage reference numbers and provider details and any leasehold or occupier documentation will also speed the process up.
Also make sure your adviser is aware of other details that might be relevant, such as any Enduring or Lasting Power of Attorney arrangements you have in place or possible issues with the property (such as being on a flood plain).
And remember, your adviser is the expert. Ask them any questions you have and take your time exploring your options. Equity release might well be the answer to some of your problems, but it's not the answer for everyone.
Types of equity release
One form of equity release is a lifetime mortgage. This can be used by homeowners aged 55 or over to take out a loan secured against their home. The loan and the interest is usually repaid with the proceeds of the eventual property sale.
Other forms of equity release include home reversion plans, through which some or all of the home is sold to a provider for an amount below market value in exchange for either a regular income or a lump sum, as well as the right to remain in the home indefinitely. The overall process will be broadly similar.
The thoughts and opinions expressed in the page are those of the authors, intended to be informative, and do not necessarily reflect the official policy or position of SunLife. See our Terms of Use for more info.