Best funeral songs to go out to
Last updated 20th June 2023
5 min read
The most popular funeral songs for a perfect send-off
Ever thought what music you'd want at your funeral? It's a bit like Desert Island Discs, choosing the funeral songs that mean something to you or say something about you. And finding the best tunes for a loved one's farewell can be challenging too.
Where once it was Debussy's 'Clair de Lune' that sent the funeral congregation reaching for their handkerchiefs, today it's more likely to be modern funeral songs like Robbie Williams' 'Angels', or Led Zeppelin's 'Stairway to Heaven'.
These changes reflect how more people are opting for a funeral as a celebration of life over a traditional service. If you're starting to think about later life planning, finding out more about over 50s life insurance could be a good place to start.
To give you some inspiration for your funeral planning, here's a selection of popular funeral songs as well as some more unusual choices.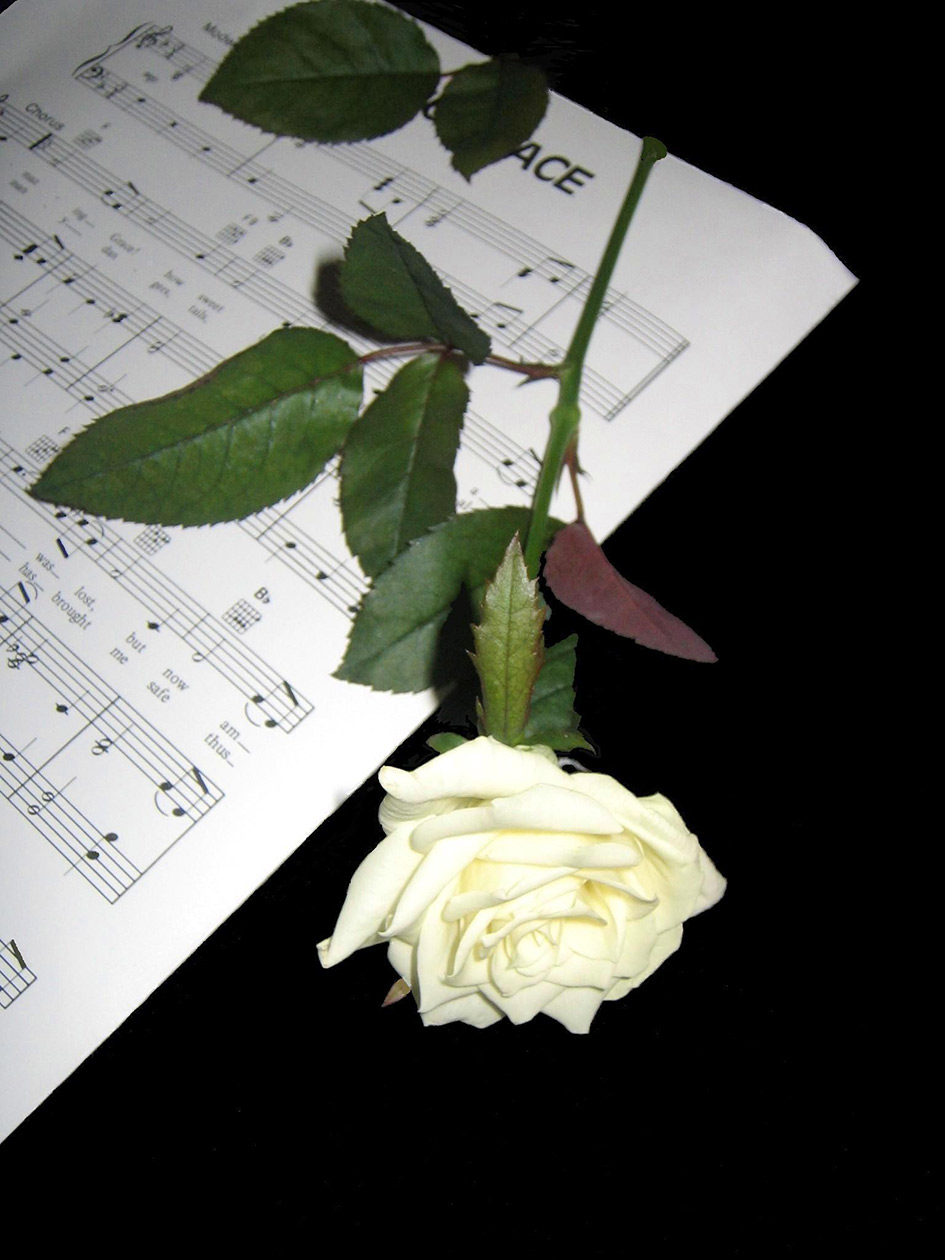 Poignant and uplifting funeral songs
As you'd expect, sad songs feature highly in most top 10 funeral song lists. It's not hard to see why these poignant and uplifting qualities are popular choices.
Sad funeral songs
I'll See You Again – Westlife
Over the Rainbow – Eva Cassidy
Wind Beneath My Wings – Bette Midler
Nothing Compares to You – Sinead O'Connor
Wish You Were Here – Pink Floyd
Eva Cassidy – Over the Rainbow
Good funeral songs to raise a smile
There's no rule that says happy songs aren't appropriate. In fact, 'Always Look on the Bright Side of Life' is ever present in polls of modern funeral songs and was played (very appropriately) at Python Graham Chapman's memorial.
Happy funeral songs
Always Look on the Bright Side of Life – Monty Python's Life of Brian
Bring Me Sunshine – Morecambe and Wise
Don't Worry. Be Happy – Bobby McFerrin
What a Wonderful World – Louis Armstrong
You Are the Sunshine of My Life – Stevie Wonder
Always Look on the Bright Side of Life
Songs for the funeral of a parent
A song at a funeral is a lovely way to pay tribute to a dearly loved parent. You'll know when you've found the perfect funeral song because it will touch you and instantly remind you of your mother or father.
Funeral songs for Mum
Like a River – Carly Simon
You Raise Me Up – Josh Groban
Mama – Il Divo
Goodbye's the Saddest Word – Celine Dion
One Sweet Day – Mariah Carey & Boyz II Men
Josh Groban – You Raise Me Up
Funeral songs for Dad
Thank You for Being My Dad – Jon Barker
In the Living Years – Mike & the Mechanics
My Father's Eyes – Eric Clapton
Dance With My Father – Luther Vandross
Hero – Mariah Carey
Eric Clapton – My Father's Eyes
Songs to play at a funeral of a friend
The best songs for a friend are often those that take you back to good times and reflect the special bond you shared.
Funeral songs for a friend
Don't You Forget About Me – Simple Minds
Stand By Me – Ben E King
Smile – Nat King Cole
You'll Never Walk Alone – Judy Garland / Gerry and the Pacemakers
Perfect Day – Lou Reed
Lou Reed – Perfect Day
TV themes – a different take on a funeral song
If you can't find an appropriate song, why not the theme tune from their favourite TV show? For footy fans there's 'Match of the Day' and for daytime telly addicts, how about the 'Countdown' clock music?
TV themes popular as funeral songs
Only Fools and Horses
Coronation Street
Match of the Day
Great British Bake Off
Test Match Special – Booker T & the MGs 'Soul Limbo'
Match of the Day theme tune
Good funeral songs to reassure
Perhaps the most touching song choices are those made by the deceased in their lifetime – songs they hoped would reassure and comfort the loved ones they left behind.
Comforting funeral songs
We'll Meet Again – Vera Lynn
I'll See You Again – Westlife
You Are Not Alone – Michael Jackson
Tears in Heaven – Eric Clapton
Right Here Waiting – Richard Marx
Vera Lynn – We'll Meet Again
Classical songs for a funeral
More traditional music is popular for a reason. You don't have to be a classical music fan to be moved by the beauty and powerful emotions of these funeral requiems.
Classical funeral songs
Ave Maria – Schubert
Nessum Dorma – Puccini
Amazing Grace – Various artists
Pie Jesu – Faure
Song for Athene – Sir John Tavener
Hayley Westenra – Ave Maria
Popular funeral hymns
Times have changed. It's now more acceptable to have a mix of funeral hymns and popular music at a religious funeral service.
Popular funeral hymns
Abide With Me
Be Thou My Vision
The Old Rugged Cross
The Lord's My Shepherd
Guide Me, O Thou Great Jehovah
Good funeral songs for a last laugh
Choosing songs for your funeral can be a great way to make everyone smile and have the last laugh (literally). Rumour has it a schoolmistress known for her strict ways chose the song 'Ding Dong! The Witch is Dead' as her parting shot!
Funny funeral songs
Highway to Hell – ACDC
I'll Sleep When I'm Dead – Bon Jovi
Another One Bites the Dust – Queen
Ding Dong the Witch is Dead – From Wizard of Oz
Going Underground – The Jam
ACDC – Highway to Hell
Modern song choices follow trends
Every year the latest pop songs join the ranks of popular funeral songs. Some come and go quickly with changing trends. Others like Robbie Williams' 'Angels' become a favourite almost instantly and remain popular.
Modern funeral songs
Bitter Sweet Symphony – The Verve
Good Riddance (Time of Your Life) – Green Day
Lay Me Down – Sam Smith
Someone Like You – Adele
My Immortal – Evanescence
Sam Smith – Lay Me Down
Songs for funerals that go the distance
So, what other funeral song choices have stood the test of time? We asked people who had recently arranged a funeral what their music choices were – here are a few that cropped up time and again.
5 all-time favourite funeral songs
My Way – Frank Sinatra/Shirley Bassey
Wind Beneath My Wings – Bette Midler/Celine Dion
Time to Say Goodbye – Sarah Brightman/Andrea Bocelli
Angels – Robbie Williams
Over the Rainbow – Eva Cassidy
Brightman/Bocelli – Time to Say Goodbye
And finally, here are some of the more unusual choices. Whether or not these were inappropriate funeral songs depends on whose funeral it was – the great thing is that these days, anything goes!
Unusual funeral songs
Spirit in the Sky – Norman Greenbaum/Doctor and the Medics
Dancing Queen – Abba
We Are the Champions – Queen
Celebration – Kool and the Gang
I'm Still Standing – Elton John
Queen – We Are the Champions
Which song would you want played at your send-off? Mulling this over might get you thinking about what else you'd like for your funeral. And don't forget to talk about your funeral arrangements because if you don't, the people arranging your funeral may not know what to do.
SunLife's My Perfect Send-Off planner is designed to make recording your funeral wishes a little easier. It guides you through your options and lets you save your answers ready for when they're needed.
We also have lots of information to help with funeral arrangements including tips to make a funeral more personal, how to write a funeral eulogy, and poems for funerals.
The thoughts and opinions expressed in the page are those of the authors, intended to be informative, and do not necessarily reflect the official policy or position of SunLife. See our Terms of Use for more info.