How to personalise a funeral
Last updated 17th January 2022
6 min read
It's never easy to think about your funeral, or the funeral of a loved one, but these personalised ideas and unique touches can make a send-off truly special.
As people shift towards celebration of life and highly personalised funerals, there are lots of little touches you can do to ensure your loved one gets the send-off they deserve.
There is a lot of choice when it comes to funerals; what music to choose, which flowers, what kind of transport etc. - even coffins come in a plethora of different colours, shapes and materials.
But it's important not to get lost in the mass of choices and try to go for something your loved one would have wanted.
Whether it's a celebration of life, or a personalised heartfelt goodbye, choosing the details of the funeral carefully will ensure it's truly special for all those attending.
The Service itself
It's not easy but it's important to talk about exactly what kind of funeral you or your loved ones want.
Whether it's a burial or cremation, or even a direct cremation, that choice will form the basis for the rest of the service.
Looking at how much a funeral in your area will cost can be helpful in the decision-making process, especially if you're uncertain as to what your loved one would have wanted.
According to this year's Cost of Dying research, just 1% of people making funeral arrangements knew all of their loved one's funeral wishes, which is why it's so important to have the funeral conversation.
Colourful clothing
We all know wearing black is traditional at funerals and is often seen as a mark of respect. However, asking your attendees to wear a pop of your loved one's favourite colour can be a subtle way of adding a bit of brightness to your service and allowing for that personalised touch.
If your loved one would have wanted a celebration of life, it could be that you ask all your guests to wear a specific colour, or a colour of their choosing to brighten the day.
Alternatively, you could choose to have colourful flowers and hand them out to people on arrival.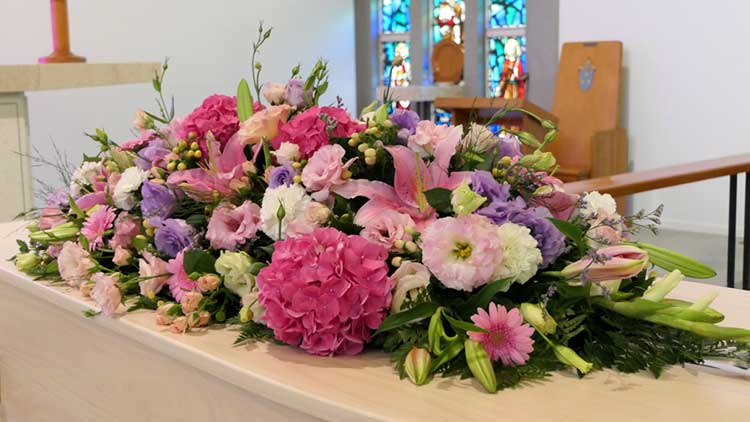 Eulogy
A eulogy is a very important part of a ceremony. It's a chance to share personal words about your loved one and parts of their life.
Though it may be hard to think about what to say when your loved one has gone, it can be really comforting for other friends and family to hear personal stories and anecdotes.
It gives an opportunity to share parts of your loved one's life that other people might not have known about.
Personal stories about holidays, adventures and humorous events can have a great impact at a memorial. Even if you're worried your emotions might take over during the speech, it's OK – everyone will understand.
Sometimes it's possible for several different people to offer spoken tributes at a service.
Try asking their closest friends if they'd like to share a story about the deceased – it may show a different side to your loved one and they may find it therapeutic as part of their grieving process.
If you're worried about making a speech yourself, you could always read a poem. Finding the right poem can be tough but there are plenty of options to suit the tone.
Music
Music is such a personal thing and can evoke powerful memories and emotions.
It's unlikely that your loved one wouldn't have had a favourite song or type of music. Adding meaningful music to your loved one's service can make it particularly moving.
Select songs that they loved or that remind you of their personality – the music doesn't have to be sad or sombre.
It can be really uplifting to have a playlist of your loved one's favourite music and it will make the service far more personal.
Orders of service
The order of service is the booklet given out to people at the beginning of the service and is an outline of how the ceremony will run.
It will often include an introduction, whichever readings are going to take place, any hymns, songs or poems and any other parts of the ceremony.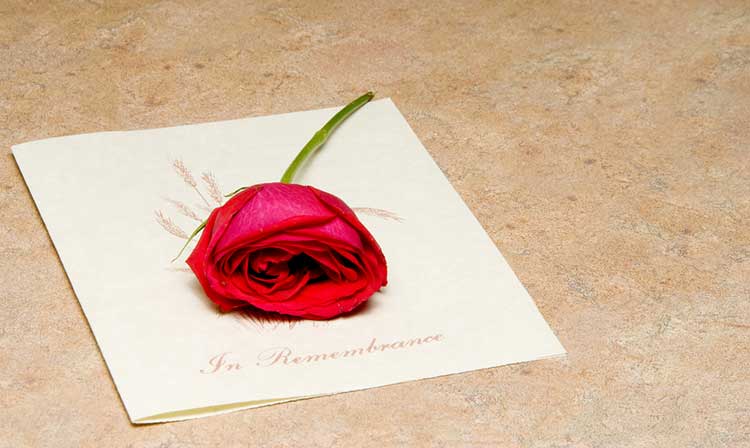 An order of service can be personalised to the deceased.
You could include a photo of your loved one and additional designs that might make it more personal to them – if they were musical, a border of musical symbols might be a nice touch, or if they were really into sports then you could design it in their team colours.
If you're worried about the cost, there are lots of free design tools online to help you design the order of service yourself, which can then be printed at home.
Or you could ask a friend or relative who's particularly tech-savvy to help out. They're likely to be pleased to have been asked and to be able to contribute something to the service.
Video display
We're forever taking photos and videos with our phones.
Using that footage to create a tribute that plays on a large screen during the service is a great way of bringing people together.
Photographs from early childhood up until present day can make an amazing portrayal of someone's life and allow us to reflect on the best memories instead of our immediate sadness.
You could even upload the video tribute to a sharing drive so that friends and family can keep a copy afterwards.
Show off their skills or passions
If your loved one was into painting, or crafts, or had a particular talent, finding a way to showcase their skills can be a wonderful way to pay tribute to them after they've gone.
Putting up a display of their work is an ideal way to celebrate their life and share how special they were with friends who may not have been aware of these aspects of their life.
Funeral announcement
Announcing and inviting people to the funeral can be one of the hardest parts. There's no right way to do this.
Thanks to social media and in particular things like Facebook, it's easy to let a lot of people know at once about an event.
You could create a group or event to let people know about the funeral and personalise it with photos of the deceased.
This can also offer an easy place for everyone to pay their respects or share their well wishes if they cannot make the service.
Transportation
Limos are the classic mode of transportation for a funeral, however that doesn't always mean they are most suited to your loved one.
Perhaps your loved one was a huge motorcycle fan or drove a black cab.
Many funeral directors will try to accommodate most requests for funeral choices so if you have something in mind you know your loved one would have liked, it's worth approaching them to see what's possible.
Making an exit the way you know your loved one would have wanted is a great way of sending them off in style.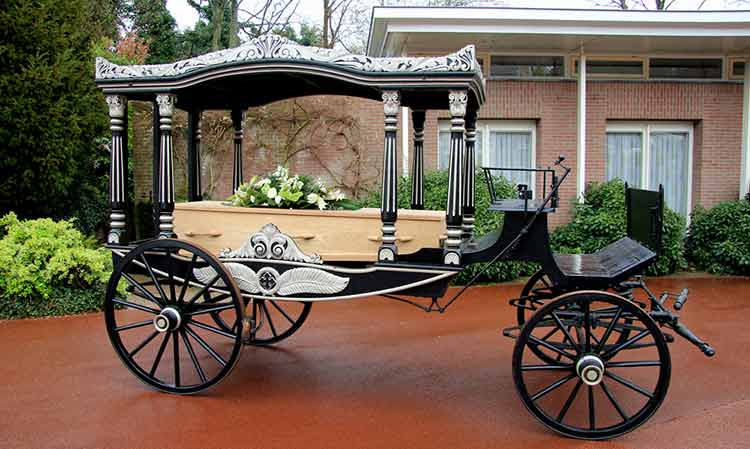 We all want to honour our loved ones as best we can when the time comes to say goodbye. It can make it a lot easier if you have the funeral chat beforehand, or you record your wishes using a tool like My Perfect Send-Off so that when the times comes, your loved ones will know exactly what to do.
The thoughts and opinions expressed in the page are those of the authors, intended to be informative, and do not necessarily reflect the official policy or position of SunLife. See our Terms of Use for more info.