Popular Poems for Funerals & Non-religious Readings
Last updated 22nd June 2021
11 min read
Funeral poems and readings help to capture the spirit of the person lost and express the feelings of the people left behind. Some can be mournful while others can be uplifting.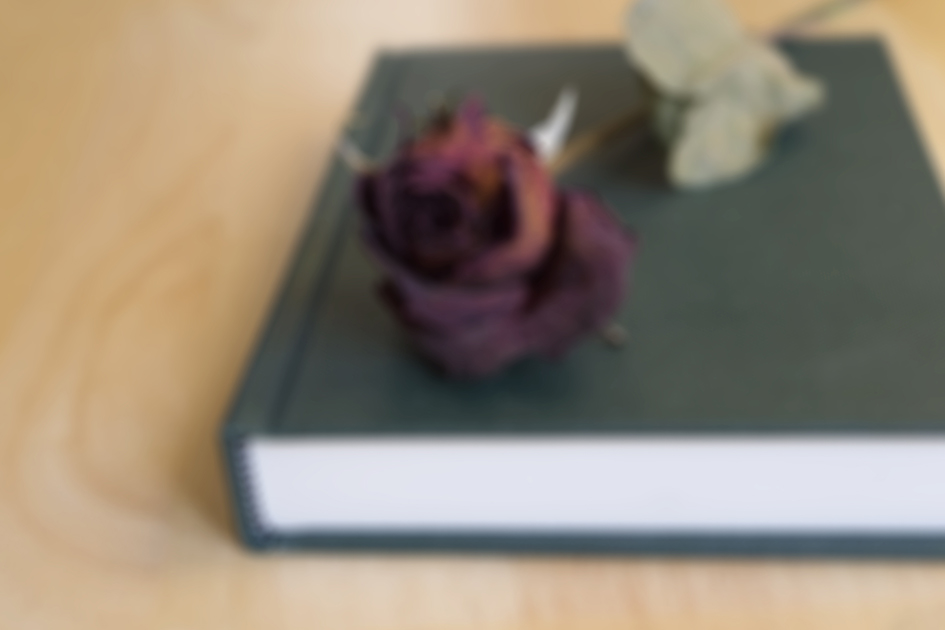 Like funeral songs, a well-chosen poem or funeral reading can offer comfort or raise a smile and will serve as a wonderful reminder of a loved one long into the future.
Here's a selection of beautiful bereavement poems, prose and extracts to help you in your search.
Non-religious and Humanist funeral poems
Book extracts as funeral poems
Popular bereavement poems
Here are some examples of popular funeral poems. All have beautiful and poignant meanings.
Do Not Stand At My Grave And Weep
Funeral Blues – W. H. Auden
Stop all the clocks, cut off the telephone,
Prevent the dog from barking with a juicy bone,
Silence the pianos and with muffled drum
Bring out the coffin, let the mourners come…
She is Gone – David Harkins
You can shed tears that she is gone
or you can smile because she has lived.
You can close your eyes and pray that she will come back
or you can open your eyes and see all she has left.
Your heart can be empty because you can't see her
or you can be full of the love you shared…
Do Not Stand at My Grave and Weep – Mary Elizabeth Frye
Do not stand at my grave and weep
I am not there. I do not sleep.
I am a thousand winds that blow.
I am the diamond glints on snow.
I am the sunlight on ripened grain.
I am the gentle autumn rain…
Short funeral poems
Shorter poems can also be a good option for children who want to participate in the funeral service, or for adults who are too upset or nervous to say more.
They also make good wording for funeral flowers and sympathy cards.
If I Should Go – Joyce Grenfell
If I should go before the rest of you
Break not a flower nor inscribe a stone
Nor when I'm gone speak in a Sunday voice
But be the usual selves that I have known
Weep if you must
Parting is hell
But life goes on
So sing as well.
Though I am Dead – Anonymous
Though I am dead grieve not for me with tears
think not of death with sorrowing and tears;
I am so near that every tear you shed
touches and tortures me though you think me dead.
But when you laugh and sing in glad delight,
my soul is lifted upward to the light.
Laugh and be glad for all that life is giving
and I, though dead, will share your joy in living.
Those Who Love – Anonymous
It's always those who love the most
Who most miss the one they love,
When comes the parting of the ways,
And clouds loom dark above;
But tears will pass, your skies will clear
Then will you smile again,
And comfort find in memories,
Which now bring bitter pain.
A Clear Midnight – Walt Whitman
This is thy hour O Soul, thy free flight into the wordless,
Away from books, away from art, the day erased, the lesson done,
Thee fully forth emerging, silent, gazing, pondering the
themes thou lovest best,
Night, sleep, death and the stars.
Non-religious and Humanist funeral poems
With Humanist and alternative funerals on the rise, poems are a great way to express feelings and offer comfort without any religious sentiment.
A humanist funeral is conducted by trained celebrants. It is usually a very personal ceremonies.
Non-religious funeral poems make a thoughtful addition to these ceremonies.
I Am There – Iris Hesselden
Look for me when the tide is high
And the gulls are wheeling overhead
When the autumn wind sweeps the cloudy sky
And one by one the leaves are shed
I am there, where the river flows…
Death is Nothing at All – Canon Henry Scott-Holland
Death is nothing at all
I have only slipped away into the next room
I am I and you are you
Whatever we were to each other
That we are still
Call me by my own familiar name
Speak to me in the easy way you always used…
The Road Not Taken – Robert Frost
Two roads diverged in a yellow wood,
And sorry I could not travel both
And be one traveler, long I stood
And looked down one as far as I could
To where it bent in the undergrowth;
Then took the other, as just as fair,
And having perhaps the better claim,
Because it was grassy and wanted wear;
Though as for that the passing there
Had worn them really about the same,
And both that morning equally lay
In leaves no step had trodden black.
Oh, I kept the first for another day!
Yet knowing how way leads on to way,
I doubted if I should ever come back.
I shall be telling this with a sigh
Somewhere ages and ages hence:
Two roads diverged in a wood, and I—
I took the one less travelled by,
And that has made all the difference.
Sunflowers – Rupi Kaur
despite knowing
they won't be here long
they still choose to live
their brightest lives
Religious funeral poems
If your loved one wished for a religious ceremony, a reading or verse with their faith in mind would be a good place to start.
Psalm 23
The Lord is my Shepherd; I shall not want.
He maketh me to lie down in green pastures;
He leadeth me beside the still waters.
He restoreth my soul;
He leadeth me in the paths of righteousness for His name's sake.
Yea, though I walk through the valley of the shadow of death, I will fear no evil; for Thou art with me;
Thy rod and Thy staff, they comfort me.
Thou preparest a table before me in the presence of mine enemies;
Thou anointest my head with oil; my cup runneth over.
Surely goodness and mercy shall follow me all the days of my life, and I will dwell in the house of the Lord forever.
Another Leaf Has Fallen – Unknown
Another leaf has fallen,
another soul has gone.
But still we have God's promises,
in every robin's song.
For he is in His heaven,
and though He takes away,
He always leaves to mortals,
the bright sun's kindly ray.
He leaves the fragrant blossoms,
and lovely forest, green.
And gives us new found comfort,
when we on Him will lean.
A Place Called Heaven – Prayers for Special Help
I have a place that waits for me
A place I love, called Calvary
Where angels sing and rejoice all day
And children laugh, run and play.
Here the Masters holds my hand
As we walk through Heavens land.
This is the place Ive dreamed of for so long
So beautiful, so heavenly like the angels song.
Happy and funny funeral poems
There's no rule that says a funeral reading must be serious or sad. A funeral can be a celebration of life and a fond farewell.
What's wonderful is that uplifting funeral poems are frequently chosen by the deceased during their lifetime, to comfort those left behind.
The Last Will and Testament of Jack Thackray
Farewell My Friends – Rabindranath Tagore
It was beautiful as long as it lasted
The journey of my life.
I have no regrets whatsoever
Save the pain I'll leave behind.
Those dear hearts who love and care…
And the strings pulling at the heart and soul…
Afterglow – Unknown
I'd like the memory of me to be a happy one.
I'd like to leave an afterglow of smiles when life is done.
I'd like to leave an echo whispering softly down the ways,
Of happy times and laughing times and bright and sunny days.
I'd like the tears of those who grieve, to dry before the sun;
Of happy memories that I leave when life is done.
The Last Will and Testament of Jack Thackray – Jack Thackray
I, the under-mentioned, by this document
Do declare my true intentions, my last will, my testament.
When I turn up my toes, when I rattle my clack, when I agonise,
I want no great wet weepings, no tearing of hair, no wringing of hands,
No sighs, no lack-a-days, no woe-is-me's and none of your sad adieus.
Go, go, go and get the priest and then go get the booze, boys.
Paying tribute to parents
Losing a parent is hard at any age and for some it can be overwhelming to recount personal stories at the funeral.
A funeral poem is an alternative way to share your memories and convey how the person influenced you.
Funeral poems for mum
A Mother's Love – Helen Steiner Rice
A Mother's love is something
that no one can explain,
It is made of deep devotion
and of sacrifice and pain,
It is endless and unselfish
and enduring come what may …
Funeral poems for Dad
His Charming Ways – Unknown
His charming ways and smiling face;
Are a pleasure to recall;
He had a kindly word for each;
And died beloved by all…
Song lyrics as funeral readings
If your loved one had a special place in their heart for music, a reading of one of their favourite songs, or one with particularly meaningful lyrics, can be a lovely way to pay tribute to them.
A song means something different to everyone who hears it. Reading one that reminds you of your loved one and their life is very personal and helps you say what you want to when you can't find the right words yourself.
These readings make a great alternative to a traditional poem or verse for a funeral.
Goodbye England's rose – Elton John
Goodbye England's rose
May you ever grow in our hearts
You were the grace that placed itself
Where lives were torn apart
You called out to our country
And you whispered to those in pain
Now you belong to heaven
And the stars spell out your name
And it seems to me you lived your life
Like a candle in the wind
Never fading with the sunset
When the rain set in
And your footsteps will always fall here
Along England's greenest hills
Your candle's burned out long before
Your legend ever will
Loveliness we've lost
These empty days without your smile
This torch we'll always carry
For our nation's golden child
And even though we try
The truth brings us to tears
All our words cannot express
The joy you brought us through the years
In my life – The Beatles
There are places I remember
All my life though some have changed
Some forever not for better
Some have gone and some remain
All these places have their moments
With lovers and friends I still can recall
Some are dead and some are living
In my life I've loved them all
But of all these friends and lovers
There is no one compares with you
And these memories lose their meaning
When I think of love as something new
Though I know I'll never lose affection
For people and things that went before
I know I'll often stop and think about them
In my life I love you more
Though I know I'll never lose affection
For people and things that went before
I know I'll often stop and think about them
In my life I love you more
In my life I love you more
Wish you were here – Pink Floyd
So, so you think you can tell Heaven from Hell,
blue skies from pain.
Can you tell a green field from a cold steel rail?
A smile from a veil?
Do you think you can tell?
And did they get you to trade your heroes for ghosts?
Hot ashes for trees?
Hot air for a cool breeze?
Cold comfort for change?
And did you exchange a walk on part in the war for a lead role in a cage?
How I wish, how I wish you were here.
We're just two lost souls swimming in a fish bowl, year after year,
Running over the same old ground.
What have you found? The same old fears.
Wish you were here.
You'll never walk alone – Gerry and The Pacemakers
When you walk through a storm
Hold your head up high
And don't be afraid of the dark
At the end of the storm
Is a golden sky
And the sweet silver song of the lark
Walk on through the wind
Walk on through the rain
Though your dreams be tossed and blown
Walk on walk on with hope in your heart
And you'll never walk alone
You'll never walk alone
Book extracts as funeral readings
Book extracts can make lovely funeral readings, especially if your loved one was a fan of literature.
They are often non-religious and offer something different to the usual popular funeral poems.
An extract from No Matter What by Debi Gliori
"Does love wear out" said Small, "does it break or bend? Can you fix it, stick it, does it mend?"
"Oh help," said Large "I'm not that clever. I just know I'll love you forever".
Small said: "But what about when you're dead and gone - would you love me then, does love go on?"
Large held Small snug as they looked out at the night, at the moon in the dark and the stars shining bright.
"Small, look at the stars – how they shine and glow. Yet some of those stars died a long time ago. Still they shine in the evening skies… love, like starlight, never dies".
An extract from the Little Prince by Antoine de Saint-Exupery
"When you look up at the sky at night, since I'll be living on one of them, since I'll be laughing on one of them, for you it'll be as if all the stars are laughing. You'll have stars that can laugh!"
"And when you're consoled (everyone is eventually consoled), you'll be glad you've known me. You'll always be my friend. You'll feel like laughing with me. And you'll open your windows sometimes just for the fun of it ... And your friends will be amazed to see you laughing while you're looking up at the sky. Then you'll tell them, 'Yes, it's the stars; they always make me laugh!' And they'll think you're crazy. It'll be a nasty trick I played on you ..."
An extract from Winnie the Pooh by A. A. Milne
"If ever there is a tomorrow when we're not together there is something you must always remember… You are braver than you believe. Stronger than you seem and smarter than you think. But the most important thing is even if we are apart I'll always be with you."
We hope this selection of funeral poems has helped inspire you. When faced with bereavement and speaking at a funeral, explaining how much the person was loved and the sadness felt over the loss can be hard.
A poem or short verse can help express these emotions and takes the pressure off finding your own words yourself.
If you're thinking about funeral planning, a pre-paid funeral plan could be an option. Read more about funeral plans.