Alternative and non-religious funeral ideas
Last updated 6th December 2022
7 min read
Alternative, non-religious funerals are increasingly popular in the UK today.
As more people move away from traditional funerals, unconventional send-offs are becoming a popular way of making funerals more personal and unique.
If you're considering an alternative funeral to help your family and friends celebrate your life, or if you're planning funeral arrangements for a loved one, this guide is full of inspiration – from humanist ceremonies to woodland burials.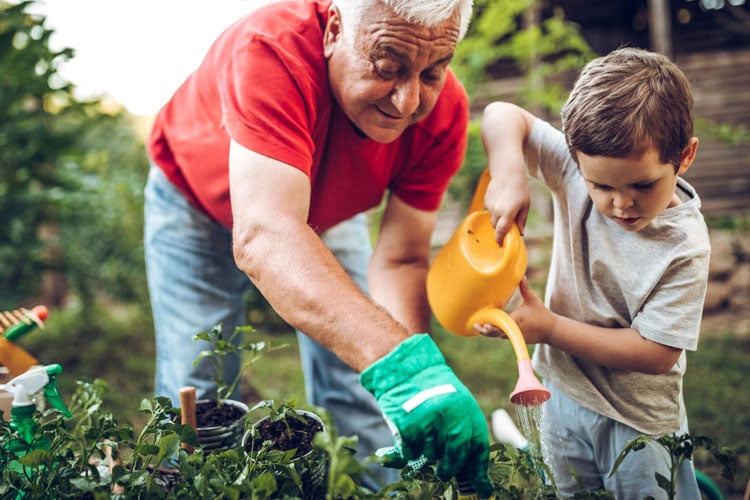 Funeral planning tips & tools
Our best tools and articles will help you consider funeral plans and plan for your future.
What is an alternative funeral?
An alternative funeral is anything considered a non-traditional celebration of someone's life.
It could be something as simple as a direct cremation or ceremony without a minister, or something more unusual like an alternative burial like a woodland or sea burial.
Types of alternative funerals
There are a variety of alternative funerals you can have in the UK, whether they're non-religious, humanist, atheist or DIY funerals. Also, direct cremation can be considered an alternative funeral.
Non-religious funeral
A non-religious funeral celebrates the life of the deceased without following any religious traditions, beliefs or rituals.
Often referred to as a humanist or atheist funeral, they tend to follow a similar structure to a traditional ceremony.
They'll feature readings from loved ones and music, but no hymns or readings from the Bible.
Non-religious funerals can be held at any venue happy to accommodate them. That could be anything from a crematorium to a local sports hall. They are usually very personal and aim to celebrate the life of the loved one.
Non-religious options like humanist and atheist funerals are also thought to be alternative types of funerals.
Humanist and atheist funerals are similar, but differ based on beliefs. An atheist is a person who does not believe there is a god and has no religious beliefs.
A humanist is also not religious, but strongly believes you only have one life and makes decisions based on ethics, happiness and welfare.
The Humanism website explains humanism in more detail.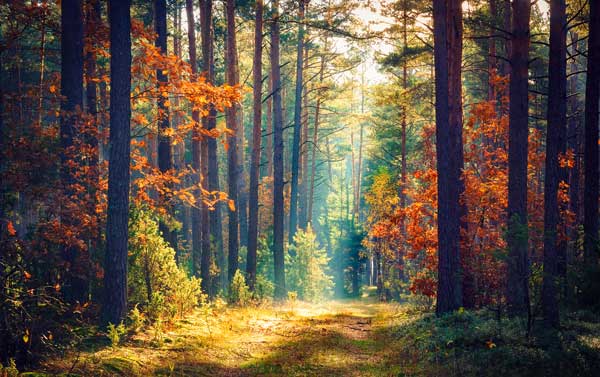 Humanist funeral
A Humanist funeral is a non-religious service that offers both a dignified farewell and a celebration of their life and legacy.
Humanist funerals have become more popular in recent years, mainly because of how meaningful and personal they are. You also don't have to be a 'humanist' to have a humanist funeral.
What is involved in a humanist funeral?
Humanist funeral services usually follow a similar format to a traditional ceremony.
The ceremony will often include:
How to arrange a humanist funeral
A humanist ceremony is often led by a family member, friend, or humanist celebrant.
They are most often held at a crematorium, but they can also take place at any venue happy to accommodate the service, or they can take place outdoors.
To arrange a humanist funeral, look online for local humanist celebrants, who will be able to provide a quote based on your requirements.
If you're looking for inspiration on how to personalise a funeral, our guide is full of practical tips.
Atheist funeral
Atheist funerals are usually similar to humanist funerals. They are becoming more common in the UK with less people having strong religious beliefs in recent years.
This type of funeral is non-religious and is designed to celebrate the life of an individual in a more personal way. They have no religious readings or songs.
Unlike a traditional funeral service, an atheist funeral doesn't acknowledge afterlife, so it focuses on giving family and friends the opportunity to pay tribute to the deceased's life and legacy instead. They'll talk about memories and play the person's favourite songs.
Atheist funerals tend to be held at a crematorium, but can take place almost anywhere suitable, be it a local hall or even outdoors.
Direct cremation
A direct cremation is a no-frills funeral that doesn't involve a service, and mourners are not present.
They make a great option for those that don't want the fuss or expense that comes with a traditional service.
Direct cremations are becoming increasingly popular thanks to the likes of David Bowie opting for them.
Once the cremation has taken place, the ashes are given to a loved one who can either keep them or scatter them in a location that meant something to the deceased.
Direct cremation will not be to everyone's taste, but with funeral costs at over £4,000, more people are looking for cheaper alternatives.
The average cost for a direct cremation in 2021 was £1,647, which is less than half the price of standard cremation.
If you're looking for help with funeral costs, our guide is packed with useful information.
DIY funeral
As the name suggests, a DIY funeral is one that the family organise themselves without a funeral director.
There are many different reasons why a family might choose to arrange a DIY funeral service, such as:
Cost – by not using a funeral director, it tends to be a lot cheaper than a traditional funeral, especially if the person who died didn't have any funeral cover in place.
Less formal – some people don't want the fuss and formality that comes with a conventional funeral.
Involvement – many people believe a do-it-yourself funeral is their way of doing one last thing for their loved one, providing them with a sense of closure.
Before deciding to plan a DIY funeral, you should think it through and get advice first.
Arranging a DIY funeral can be time-consuming and stressful, which can be overwhelming when you're grieving.
The work involved includes arranging care of the body, arranging the service, booking the cremation, completing legal paperwork, sorting transport and inviting guests.
A funeral director will usually do a lot of this for you, which can be a welcome support during what is a difficult time.
Arranging a funeral yourself could save you money, according to MoneyHelper.
But it's important to prepare yourself for the effort and time involved in planning a DIY funeral.
Alternative burials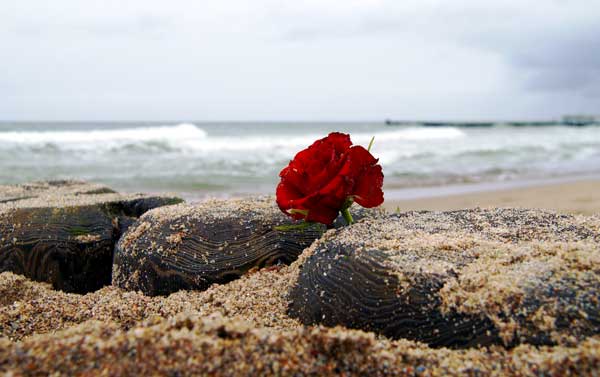 Woodland burial
Woodland funerals, also called green burials, have become a popular eco-friendly funeral option.
Nature lovers often choose this environmentally friendly way of being laid to rest.
A biodegradable coffin or casket is used and the body is laid to rest in its natural state to avoid polluting the earth with embalming chemicals.
Woodland burials tend to be cheaper than a traditional funeral, and there are a number of approved woodland burial sites across the country.
With a woodland burial, there is no headstone so it can be difficult to know the exact location of a person's resting place.
The whole woodland is often considered as the memorial place for family to visit and remember their loved one.
Burial at sea
Sea burials are quite rare these days, but they are more common for someone that had a deep connection with the ocean.
While they're not reserved for the navy or sailors, you do need to apply for a licence and meet the official requirements to have a sea burial in England.
There are also designated locations where you can be buried at sea. In the UK, these are:
Off The Needles, Isle of Wight
Off Tynemouth, North Tyneside
Between Hastings and Newhaven
The person being buried at sea must also not be embalmed, be wearing biodegradable clothing and have a specific coffin.
To avoid the strict regulations of having a sea burial, many families choose to scatter their loved one's ashes at sea instead.
There are no legal requirements making it an easier way to say goodbye at sea.
Pagan funeral
Pagan funerals are generally spiritual and about respecting the natural world and all living things.
The funeral ceremony can vary as beliefs can differ from pagan to another. They're usually held outdoors with a strong focus on reincarnation.
Elements of air, earth, and water can be brought into a pagan funeral. The mystical ceremony celebrates the earth, as well as the life of the deceased.
Green burial
A green burial is usually held outdoors, and involves the body being buried in the soil, where it can be naturally recycled.
Often called a natural or eco burial, a green burial does not use chemicals or embalming fluids, and any coffin used is made from natural, biodegradable materials.
As the preservation of the environment has become more of a hot topic in recent years, eco burials have grown in popularity.
Burial at home
Home burials are not everyone's cup of tea, but they're an option to those who own their freehold and follow Government guidelines.
While there aren't many restrictions with home burials, it does need to be considered carefully first.
It's worth thinking about how long the property is going to stay in the family. The burial must be registered on the deeds, and can be off-putting to potential buyers, reducing the property's value.
Arranging a non-religious funeral
As people move away from traditional services in favour of more personal ways to celebrate theirs and their loved ones' lives, alternative funerals are on the rise.
Whatever kind of service you choose, take a look at our comprehensive guide to organising a funeral for plenty of useful tips for the perfect send-off.
If you're planning your own funeral, speak to a loved one to let them know your wishes if you feel comfortable doing so, or you can leave instructions in your will or funeral plan.
The thoughts and opinions expressed in the page are those of the authors, intended to be informative, and do not necessarily reflect the official policy or position of SunLife. See our Terms of Use for more info.