Sympathy card and funeral flower messages
Last updated 16th May 2023
5 min read
When someone dies, you might want to send a sympathy message or a condolence message to let friends and family know you are thinking of them.
Funeral messages are rarely easy and finding the right words can be tough. A few well-chosen words are all it needs, but sometimes we worry about what to write, or saying the wrong thing.
This simple guide gives some ideas for what to write in funeral messages including examples of phrases and verses of remembrance for funeral flowers and cards, as well as words of sympathy to comfort friends and family.
On this page
What not to write in a condolence message
What you choose to write on funeral messages will depend on your relationship with the deceased. Words from the heart are always the best option.
Think about what you would and wouldn't find comforting in a time of mourning. Sometimes phrases we hear a lot, like 'everything happens for a reason', can land quite badly.
While advice like 'be brave', 'hang in there', or 'be strong' can seem like words of comfort, a grieving person needs to be allowed the time to express their emotions.
Remember to consider the deceased's or the bereaved family's beliefs when choosing what to write in a sympathy message. There's no need to compromise your own views, but it may not be the appropriate time to share them.
What to write on a sympathy card
The most important thing to remember when writing sympathy messages is to be sincere.
You don't have to put everything you want to say into one card. It's more about letting the person know that you care and that you're thinking about them.
Tips to follow:
Start with condolences
If you feel like it, share a memory or a remarkable quality of the deceased
Offer support if you can
Here are some examples of verses of remembrance and words of comfort:
Sympathy card messages
I can't begin to imagine your loss. Let me know if there is anything I can do.
May you find comfort and healing in the love of those who remember with you.
Please know that we are thinking of you and your family during this time of sorrow.
Our hearts are filled with sadness and tears, but our memories are filled with smiles of the good times we shared over the years.
Many friends come into our lives, but only a few leave with their footprints on our hearts.
Loss leaves a heartache no one can heal. Love leaves a memory no one can steal.
Religious messages of sympathy
May my condolences bring you comfort and may our prayers ease the pain of this loss.
May our Lord bless and comfort you and your family during this time of grief. Please accept our sincere condolences.
Our deepest sympathies go out to you and your family. May God give you the comfort and peace that you seek and may the soul of your loved one rest in peace.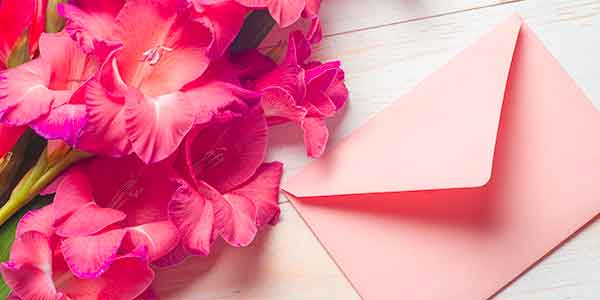 What to write on funeral flowers
Flowers are a traditional way to offer condolences in times of mourning. When ordering funeral flowers, you will normally be allowed to choose a small card that will go with them.
It's completely up to you what you write on the card, and often only a few kind words of remembrance or comfort are needed. You can address your funeral flower messages to the deceased, write something about them, or address your words to those who have lost their loved one.
Here are some short funeral flower messages examples for inspiration:
Short funeral flower messages
Forever in our thoughts.
Gone but never forgotten.
Thinking of you always.
You will be sorely missed.
May you rest in peace.
With love and fond memories.
In loving memory.
Always in my heart.
Rest in peace.
Till we meet again.
With condolences.
Religious words for funeral flowers
Wherever you are, God is.
In God's arms you can gently rest.
Goodnight and God bless.
May God keep you by His side.
You are in our thoughts and prayers.
Peace, prayers and blessings.
So dearly loved. So sadly missed. God bless.
Mine is just a simple prayer, God bless and keep you in His care.
Here are some examples of longer funeral card messages if you'd like to say a little more:
Longer funeral flower messages
When a person becomes a memory, the memory becomes a treasure.
Time may pass and fade away but memories of you will always stay.
You were always the most beautiful flower in the garden.
To me you were so special. Someone good and true. Never will I forget you, I thought the world of you.
What we once enjoyed we can never lose. All that we love deeply becomes part of us.
You brought joy, happiness and laughter to all who met you. You will be deeply missed by everyone.
Religious verses for funeral flowers
God took you in his loving arms, He saw you needed rest, His garden must be beautiful, For He only takes the best.
God will link the broken chain, As one by one we meet again. In our hearts he will always stay, Loved and remembered every day.
Funeral flower messages for the bereaved
If you want to send flowers to the bereaved, here are some examples of short messages of condolence.
Sympathy card for flowers
Thinking of you at this difficult time.
We are so sorry for your loss.
With deepest sympathy.
Our thoughts go out to you.
Wishing you some small comfort in this time of sorrow.
With loving memories of [name of deceased].
Religious sympathy messages
May God be with you in this time of sorrow.
You are in our prayers.
With blessings, love and prayers.
Hugs and prayers at this difficult time.
Short and simple is fine
At the end of the day, if you're stuck for what to write on a funeral card or funeral flowers, don't be afraid to keep it simple. Try some of the messages above and remember that it doesn't have to be a poetic masterpiece.
The important thing is you've shown that you care and at such an upsetting time, this is what matters most.
Continue reading
You may be interested in the following articles from SunLife:
And if you're beginning to think about funeral planning, over 50s life insurance could be a good place to start.
The thoughts and opinions expressed in the page are those of the authors, intended to be informative, and do not necessarily reflect the official policy or position of SunLife. See our Terms of Use for more info.