Thoughtful bereavement and sympathy gift ideas
Last updated 14th June 2022
6 min read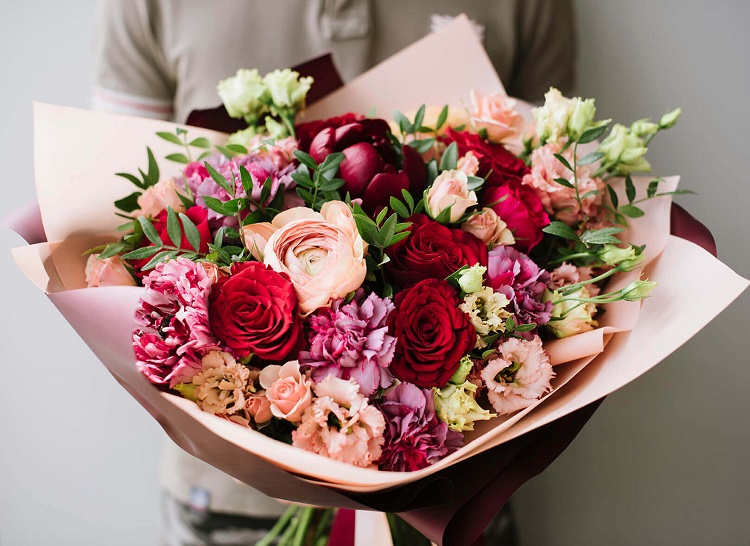 Finding a thoughtful way to express your condolences when a friend or family member suffers a bereavement can be tough. Whether you'd like to pay your respects, give a memento to celebrate their life, or offer practical support to the grieving family, there are lots of options when choosing gifts for someone who has lost a loved one.
In this article, you'll find some ideas for thoughtful sympathy gifts, as well as some tips to help you decide what to give and when.
What makes a good sympathy gift?
Everyone approaches grief differently, so it's important to go for a more personal approach and choose a sympathy gift that reflects both the recipient and the person they have lost. Whatever you give, make sure to accompany it with a sympathy card expressing your condolences, sharing a memory of the deceased, and offering support.
Here are a few different bereavement gift ideas to get you started.
Thoughtful sympathy gifts
Tailoring your gift to the bereaved and the person they have lost is a thoughtful way to express your sympathy. If the deceased had a favourite hobby, such as bike riding, fishing, or dancing, a piece of art depicting this could be a lovely gesture. If the bereaved is a keen gardener, a garden ornament or plaque might be an appropriate choice.
Personalised sympathy gifts
A personalised sympathy gift focuses on the deceased and helps to keep their memory alive. Ornaments, photo frames, and jewellery inscribed with the person's name, photo, and the date of their birth and death are a lovely way for the bereaved to keep that special person close to them.
Practical sympathy gifts
From the complex emotions to the stress of dealing with legal proceedings and funeral arrangements, the bereaved may be struggling to keep on top of things. Even if it doesn't feel particularly special, a delivery of fresh fruit and vegetables, a freezer full of home-cooked meals, or even a basket of essential household items is sure to be appreciated.
Sympathy gifts for the bereaved
When a loved one dies, the bereaved often forgets to focus on their own needs, or feels like it's inappropriate to spend time enjoying themselves. Fine wine and chocolates, a spa day, or a mini break with friends are wonderful gifts reminding them that they are valued and that it's important to look after themselves too.
Classic sympathy gifts
If you're not sure what to get, particularly if you didn't know the deceased or their family very well, you can always fall back on the classic sympathy gift ideas. Flowers, photo frames, jewellery, candles, and gift baskets are all sure to be well received and appreciated.
The etiquette of bereavement gifting
Giving a sympathy gift can sometimes feel awkward – or you may worry about causing fresh upset for the bereaved during an emotional time. When someone dies, it's important to be respectful and tactful, but as long as your gift comes from a genuine place of love and care, you're highly unlikely to cause any offence or distress.
However, following the etiquette behind sympathy gifting is always a good idea.
Is it appropriate to give a sympathy gift?
Receiving a gift in a time of mourning can be comforting and, in more cases than not, the bereaved will be genuinely grateful for the gesture. However, if giving a gift feels uncomfortable for any reason, you can't go wrong with a sympathy card containing a message from the heart.
When should you send a sympathy gift?
It's best to send your gift as soon as possible after learning about the death, preferably within a couple of weeks. If you'd like to give them something more personal that will take longer to organise, send a card straight away to let them know they are in your thoughts.
Who should you send a sympathy gift to?
Sympathy gifts are usually sent to the deceased's spouse or an immediate family member. If a friend has lost a loved one, sending them a personal gift is absolutely fine and a great way to ensure that you give them something personalised. However, if there is a death in your family and there are many people mourning the loss, a gesture such as planting a tree in the deceased's name or donating to their favourite charity might feel more appropriate.
Should sympathy gifts be wrapped?
If you're ordering flowers or a gift hamper online, these will be wrapped and delivered for you, so there's no need to worry. For personal gifts that you plan to send yourself or give to the bereaved in person, gift wrapping is a nice gesture. Opt for plain paper or a tasteful design such as white flowers, and avoid over-the-top bows that might feel extravagant.
Choosing thoughtful bereavement gift ideas for someone who has lost a loved one
It can be hard to know what to buy for a friend or relative who has lost someone. We've put together a list of thoughtful bereavement gift ideas to help you choose the right item to send your condolences and honour the memory of a special person.
Food hamper
No matter what we're going through, we all need to eat and take care of ourselves. A food hamper is a thoughtful way to make sure the bereaved has something to nourish them even if they don't have the time or strength to make it to the shops. Whether you purchase a pre-made hamper online or put together a selection of their favourite food, drinks, and snacks yourself, this gift is sure to be appreciated.
Flowers
Flowers are often the first thing that comes to mind when people think of a sympathy gift. They brighten up a room and offer a gentle reminder of the beauty of life, which can be very comforting. As a traditional gift, they're ideal if you don't know the bereaved particularly well, or if you simply can't think of anything else to give.
Care package
A care package is a great way to remind someone that they are loved and to support them through their grief. Scented candles, calming teas, poetry books, and comfort food like chocolate and biscuits are just a few of the items that you might include in a sympathy care package.
Garden memorial
An engraved plaque, stone, or plant pot is a lovely gift to ensure that the deceased's memory lives on, providing a regular reminder of their impact on the lives of those around them. You might like to include their name, date of birth and death, and a poem or special quote – and could even give the bereaved a plant or tree to accompany the memorial.
Personalised gift
Most types of gifts can be personalised in some way, making them even more special. This shows that your gift is from the heart, and isn't simply something generic that was bought last minute. Jewellery, photo frames, mugs, and blankets are just a few bereavement gift ideas that can be easily personalised.
Picture collage
Whether you have one designed and printed professionally or you opt for the homemade approach, a picture collage is a beautiful way to remember a special person. Choose photos from throughout their lifetime, and make sure to include their friends and family. Candid shots often show people naturally and as we remember them, so use these as well as posed photos from special occasions.
Keepsake box
When someone dies, we often find ourselves developing an attachment to certain items that they owned or that remind us of them. A keepsake box provides the bereaved with a special place to gather these important mementos together, keeping them safe and making it easy to look through them when they would like to reminisce.
Sympathy card
If none of these gifts feel right, or you can't afford to give something more, a sympathy card will always be welcomed. You might like to include a special memory of the deceased, a poem or quote, or simply offer your condolences during a difficult time.
Next steps
Found this post helpful? You might also like to read:
The thoughts and opinions expressed in the page are those of the authors, intended to be informative, and do not necessarily reflect the official policy or position of SunLife. See our Terms of Use for more info.