Options for other online accounts
From banking and shopping to storing personal files and photos, so much is now managed online, it's easy to forget how much personal information is being held on databases across the globe. Research conducted in 2015 found that in the UK, an average of 118 accounts were registered to one email address.
That's why it's important to take control of the situation and decide what you want to happen to all these accounts when you die.
Here's a brief introduction to the choices available with some of the most popular websites and online service providers. This is not an exhaustive list and policies change, so always do your own research too.
When you die, the law dictates that all your financial affairs from bank accounts to PayPal, must only be dealt with by the executor of your Will. If you don't make a Will, this responsibility will fall to your next of kin.
Including all your money-related online accounts in your digital wishes, will enable your executor to build a complete picture of your finances. It will bring small debts or credits they wouldn't otherwise be aware of to their attention e.g. subscriptions or money owed to you for goods sold on auction sites like eBay.
There's no need to include your passwords or PINs in the list of your online accounts. Your executor will be asked for proof of legal authority to manage your estate (a Grant of Probate or a Letter of Administration) before being given access to your accounts.
For most email accounts like Yahoo, an authorised person or family member will need to contact the relevant provider and provide id and a copy of the death certificate.
Once this information has been received, the email provider will close your email account. In accordance with most companies' terms of service, no data will be transferred to anyone else.
Some providers do offer other options, for example:
Gmail
You can choose what is done to your account after a set period of inactivity (i.e. you haven't logged in), using the ' Inactive Account Manager'.
This feature allows you to decide in advance if your account should be deleted or shared with a nominated contact. Your nominated contact will be given access to your emails and any documents or photos attached to those emails.
Read Google's full policy here
Microsoft — Hotmail.com, Outlook.com, Live.com, Windowslive.com, MSN.com
An authorised person or family member will need to email msrecord@microsoft.com and go through Microsoft's Next of Kin process.
Once they have provided the information required, Microsoft will release your account data — including emails, attachments and your address book — to your next of kin on a DVD. They will not be given access to your account.
TalkTalk and AOL — previously Tiscali
An authorised person or family member will need to call the Bereavement Team on 0203 441 5550. They will be asked to provide your account details in order to close or transfer ownership of your account.
There are hundreds of streaming and download services offering free and paid services to customers.
All require you to open an account and sign up to the terms of service. But when it comes to working out what will happen to these accounts when you die, some providers are clear, some are not. And don't assume anything, particularly when it comes to your downloaded digital assets like music, film and books.
Music, books and film downloads
In the past, it was simple. Precious record collections, books and videos were passed on when you died. But passing on digital assets is not so simple.
This excerpt from Apple's terms of service sums up the issue."You agree that your Account is non-transferable and that any rights to your Apple ID or Content within your Account terminate upon your death".
Basically, when you buy files through services such as iTunes, Spotify and Amazon, you are paying for a license giving you access to those files during your lifetime. The downloaded music, e-books, films or TV shows are not owned by you and not yours to pass on.
Once informed of a death, the policy of most service providers is to delete the account and all content within it.
TV and broadband
An authorised person or family member will need to contact your provider and will usually be asked to provide:
Your name as the account holder
Your account number
Their relationship to you
If they want to close the account, the name and address of the executor of your estate
Popular UK providers:
eBay
An authorised person or family member will need to contact eBay (although this isn't as easy as it should be without an eBay account) and send a copy of the death certificate along with your username, e-mail address, full name, full address, and contact phone number and ID of the person making the account closure request.
Once this information is received, eBay will close your account and write off any outstanding fees.
Download our digital accounts checklist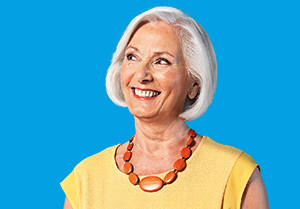 A useful checklist to help you create a full list of your social media, email and other online accounts.
Download