How to find old or lost pensions
Last updated 22nd November 2023
6 min read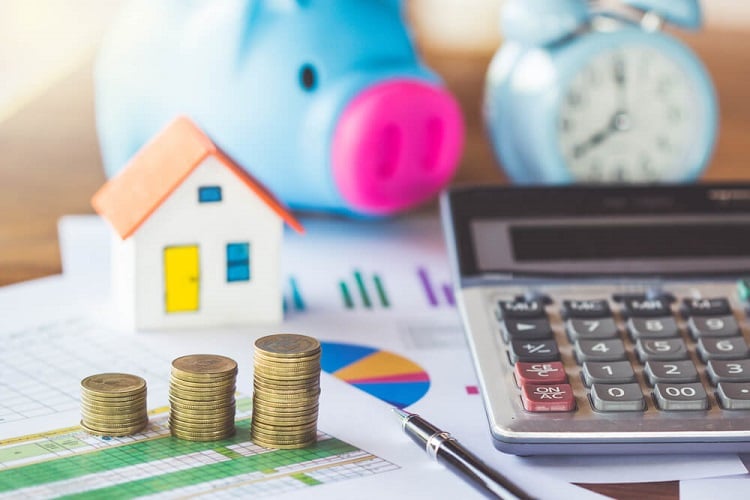 A common issue people encounter as they approach retirement is having trouble finding their old or lost pensions. Over the course of your career, you and your employers will likely have paid into a variety of pension pots, meaning that tracking them down and figuring out what you're entitled to can get a bit overwhelming.
In this article, we will guide you through the process of finding your lost pensions, ensuring that you can access all of the money you're entitled to in your retirement. Here's what we'll cover:
How to find your lost pensions
A long career may mean you can't remember every pension pot you've had, making it difficult to know where to begin. Let's run through the different ways you can start to find these lost pension pots.
1. Search your employment history
The first thing you should do is make a complete list of your employment history, noting every company you've worked for and which ones you may have received a pension from. You don't need to worry about the specifics – right now you only need to focus on listing any organisations you may need to contact for further information.
A physical list may make it easier to run through your previous employers and tick off any you're absolutely sure you did receive a pension from, and highlight the ones you haven't received yet.
2. Contact your previous employer
Once you have a complete list of your previous employers, you can begin to make a list of the various pensions you believe you're entitled to. If you find that you are missing any of these pensions, then you can contact your previous employers, who should have detailed records of the pension schemes you were in.
Any information you have about your pensions (either from memory or written down) will be very important for this section, as speaking to your employers will be easier if you know exactly what you want to ask and find out.
You should also take the opportunity to ask specific questions about your pension, such as:
What type of pension plan is it (such as defined benefit or defined contribution) ?
Which pension provider is your pension currently with?
Do they have the contact details of the current pension provider?
Ask if they have any extra information you may need to know to track your pension (there may be some things only the employer or provider would think of).
By asking for these details, you can begin to understand exactly what your situation is and what next steps you can take to find your old pension.
3. Contact the pension provider
If you know specifically what pension pot you have lost, then you can also contact the pension provider directly. As the provider, they will have much more detailed information on the ins and outs of the pension than your previous employer has, especially if it's been a long time since you worked there.
Like your employer, the pension provider may need some information from you. And again, you may want to take the opportunity to ask them specific questions, such as:
What is the current value of the pension pot?
How much has been paid into the pension pot either by you or your employer?
How much can you expect to be paid by the pension once you retire? (It's best to have a retirement date ready for them.)
How is the pension pot being invested, and what options do you have to change this?
Would there be any costs or issues if you wanted to transfer the pension pot to another provider?
Are there any special extras such as guaranteed minimum pension or a guaranteed annuity rate?
Are there any death benefits (how much would be paid from the pension if you died)?
Are there any nominated recipients for death benefits if you died?
By asking these questions, you can walk away knowing that you have a thorough understanding of your pension and what you are working with as you try to recover it.
4. Use the pension tracing service
As lost pensions are a very common issue, the UK government has its own pension tracing service(www.gov.uk opens in a new tab)[1] that you can use to find your old or lost pensions. This is very useful if you can't find the contact details of a previous employer or don't know the provider of a personal pension.
This pension tracing service works by searching a database of over 200,000 workplace and personal pension schemes to find the contact details you need. This service is free and highly accessible, meaning you can apply either online or by phoning them up directly.
What information do you need to find a lost pension?
To find a lost pension, you will likely need the following information before contacting either your employer, the pension provider, or a pension tracing service:
Your National Insurance number
The date your employment began
The date your employment ended
The dates you joined and left the pension scheme
Although it's not essential, it's good to have other information to hand so your pension can be found as soon as possible, such as:
Your date of birth
Your plan number
The names of your present employer and pension provider
The names of your previous employers and pension providers
Any changes in address that you're aware of
The types of business your employers ran
By having all this information ready in advance, you'll make the process much easier and quicker when contacting your employer, pension provider, or using the pension tracing service.
You may not have a lost pension
Over the years, pensions and the laws surrounding them have undergone many changes. As such, when you worked for your previous employer may have an impact on whether you have a pension pot or not, as employers can refund their pension contributions under specific circumstances.
The government-backed MoneyHelper website has a section explaining the important dates(www.moneyhelper.org.uk opens in a new tab)[2] – there may be different rules depending on which year you left the job.
Why it's important to find lost pensions
Finding an old or lost pension is important in making sure you have as much money as possible once you retire. It can not only make your life easier with extra income every month, but it's only fair that you receive everything you're entitled to after many years of work.
In the UK, over 40% of workers(peoplespartnership.co.uk opens in a new tab)[3] don't know what their total pension is worth or what charges they are paying to manage their pots. Modern workforces see people moving jobs far more often, with a 45-year-old worker having on average changed jobs six times(peoplespartnership.co.uk opens in a new tab)[3] and a retiree having changed over 10 times. This means that there is an increased chance for pension pots to slip through the cracks, costing you money in your retirement if you don't stay in control of them.
Knowing the details of your pensions isn't just about improving your own financial awareness, but it can also help you make decisions that best support plans you have for retirement. Many studies, including this one from the Pensions Policy Institute(www.pensionspolicyinstitute.org.uk opens in a new tab)[4], show how losing track of your pensions can actually stop you meeting your financial goals later in life.
Whether it's helping with outstanding debt, supporting your family, or just having the money to enjoy your retirement, tracing lost or old pensions can only benefit your financial future.
Understanding pension freedoms: what are your options?
Next steps
Hopefully this guide has been a useful introduction to the ways you can track your old and lost pensions. Gathering all the information you have will allow you to begin contacting employers, pension providers, and pension tracking services – providing you with the essential information to organise your pensions.
By beginning this process now, you are also taking the first steps in managing your pension and finances carefully in later life, allowing you to enjoy retirement to the fullest.
SunLife offers a variety of services that your might want to consider, including:
Sources
[1] https://www.gov.uk/find-pension-contact-details(website opens in a new tab)
[2] https://www.moneyhelper.org.uk/en/pensions-and-retirement/pension-problems/tracing-and-finding-lost-pensions#are-you-sure-your-pension-is-lost(website opens in a new tab)
[3] https://peoplespartnership.co.uk/media-centre/policy-research/lost-pension-pots/(website opens in a new tab)
[4] https://www.pensionspolicyinstitute.org.uk/research-library/research-reports/2022/2022-10-27-briefing-note-134-lost-pensions-2022-what-s-the-scale-and-impact/(website opens in a new tab)
The thoughts and opinions expressed in the page are those of the authors, intended to be informative, and do not necessarily reflect the official policy or position of SunLife. See our Terms of Use for more info.